The end of August meant another fun Beer Friday for the DevAid team, but this time we decided to kick it up a notch and awaken the competitive spirit of DevAiders. However, as we are firm believers in peace and friendship, we chose to set up a Speed Puzzling Contest. Two divisions – Fun & Expert – were announced, and teams gathered to show us who's the fastest and most strategic bunch. Notably, teams were supported by fellow colleagues and onlookers, so the contest atmosphere was uplifting and full of positive anticipation.
When everyone was set and ready to go, two rounds of half an hour each were played. At the end of those, remaining puzzle pieces on the tables were calculated by volunteers, and winners were selected. This is what the process looked like: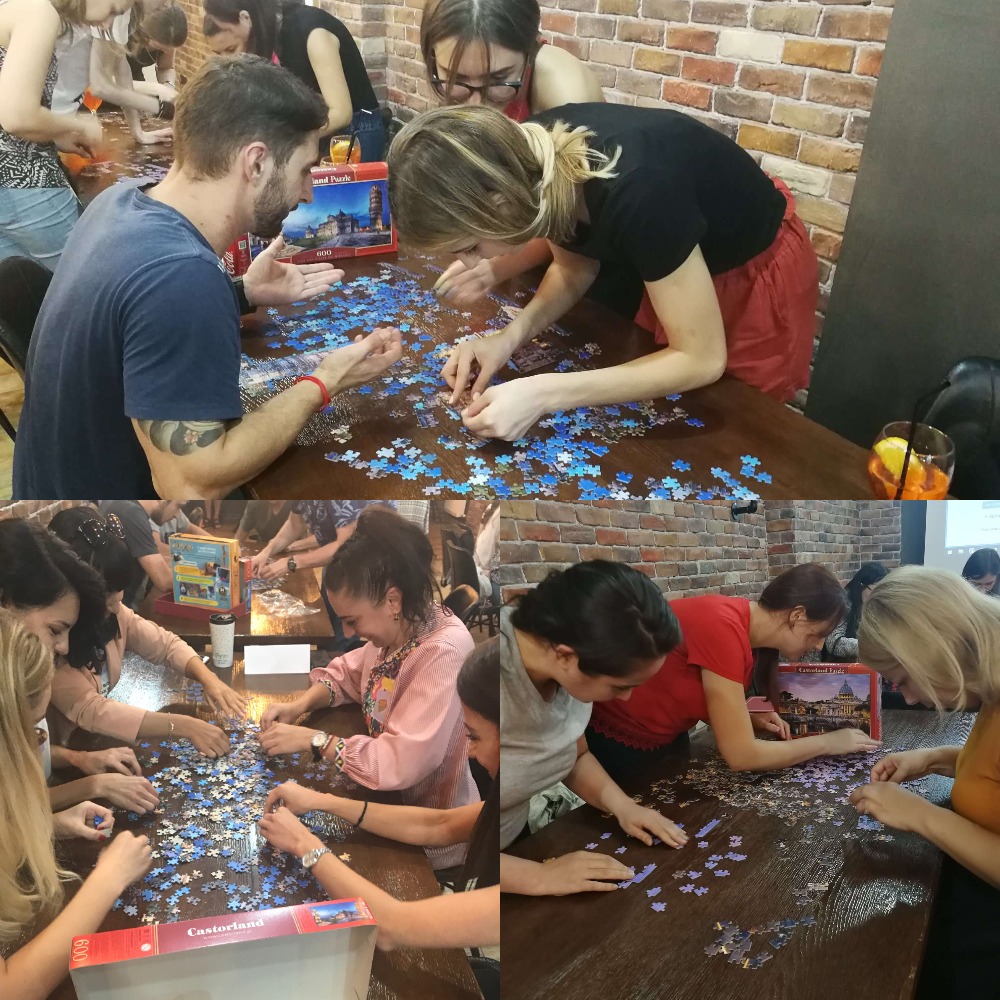 In this Speed Puzzling Contest, the winners were the The Big Bang team in the Fun category, and the Dude, where's my puzzle? team in the Expert division. Good job guys!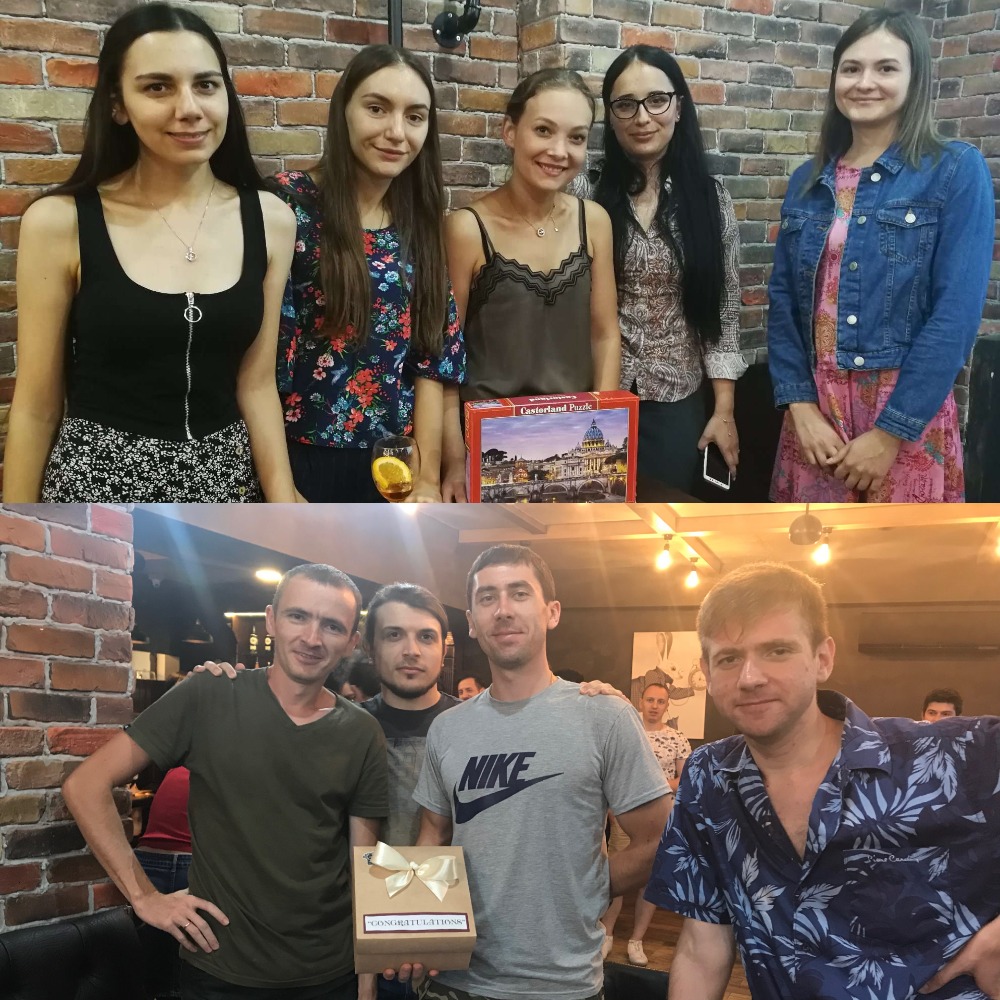 We also need to mention two teams which excelled with their creativity skills: by popular vote, the Zuzlep Team won the 'most original team name', while the If I fits, I sits team stole our hearts with their custom-made stickers. Once again, our DevAiders demonstrated their multilateral talents, which we always believed in.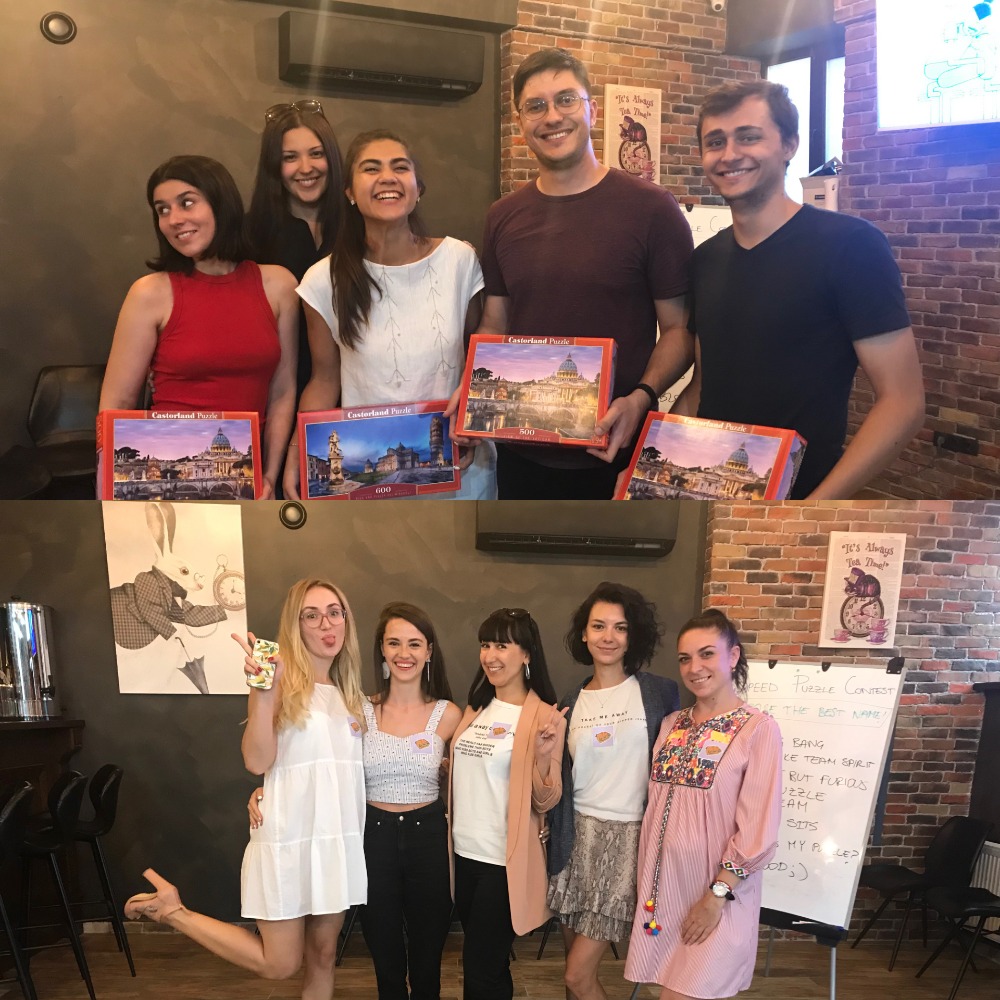 Our evening culminated with a celebration of taste, thanks to the delicious mini-burgers and skillfully crafted cocktails provided. DevAiders socialized, relaxed, and enjoyed their hard-earned victories, again reinforcing the 'work hard, play hard' motto.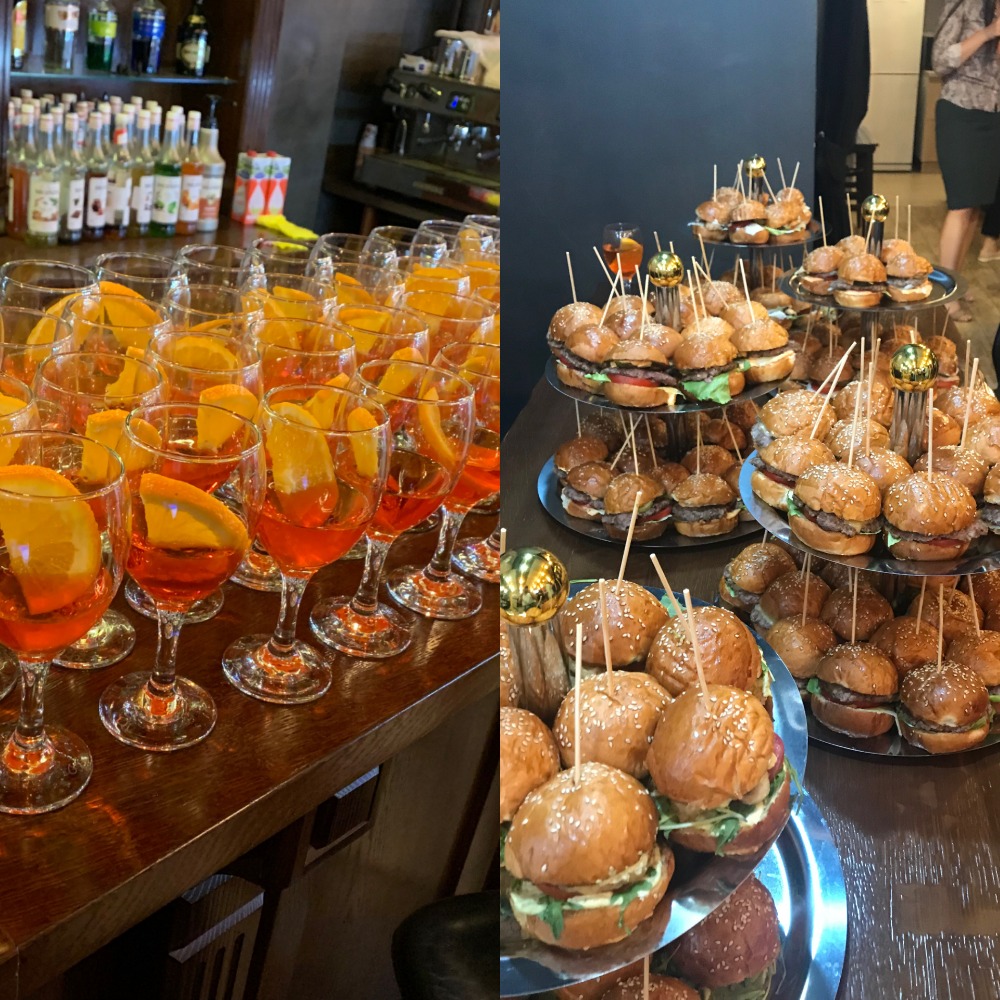 We believe it was a fun and playful event, and hope to see all colleagues at our next Beer Friday editions! Who knows what the future ones will bring 😉