Our A Day in the Life of … series continues with four talented DevelopmentAid employees – Mircea Chiriac (Research Analyst) , Dina Caluian (Interactive Designer), Andrei Gasnas (UX/UI Designer) and Ecaterina Lutisina (Corporate Writer and Video Production Assistant). They are members of our Marketing team. The team's main occupation is to create and disseminate images, messages and ideas that best communicate the brand values.
What made you choose this career?
Mircea Chiriac (Research Analyst): I've liked numbers since I was a child and studying the things that surround us every day is a very interesting activity for me.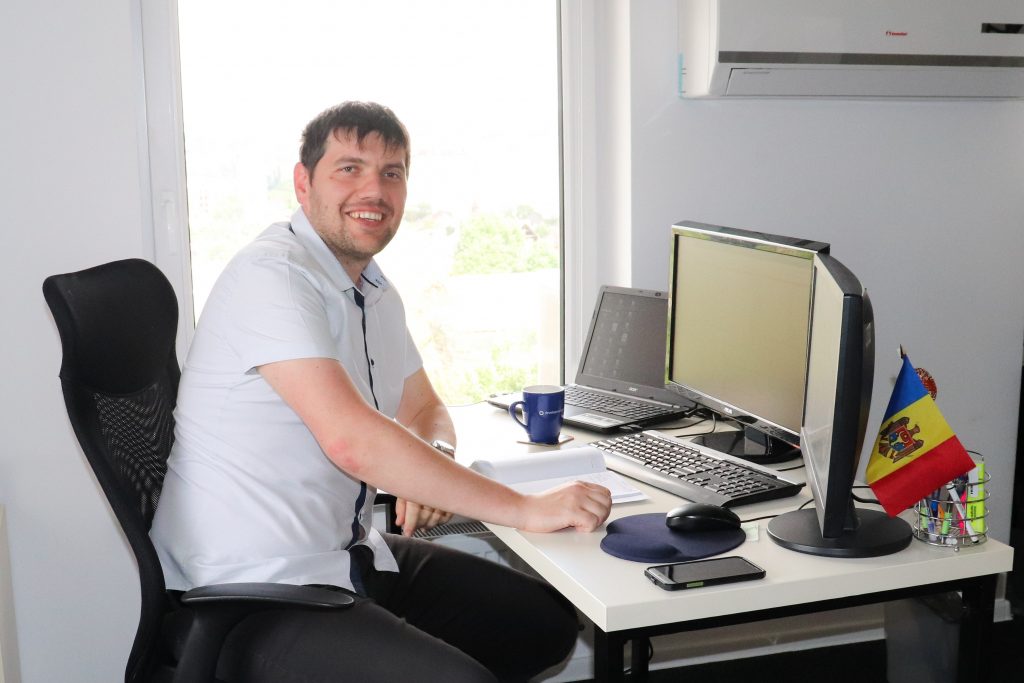 Dina Caluian (Interactive Designer): When I was little I liked to draw on everything I could reach whether it were books, albums, newspapers, walls- everything was thoroughly painted by me. I kept this passion with me through all the years in school. So when I graduated I had no doubt what I wanted to do in my life. The search for creativity at this point lead me to The Technical University of Moldova where I gained the basic knowledge in design and printing  and also lifetime friends. Creating something new inspires me and fills me with joy.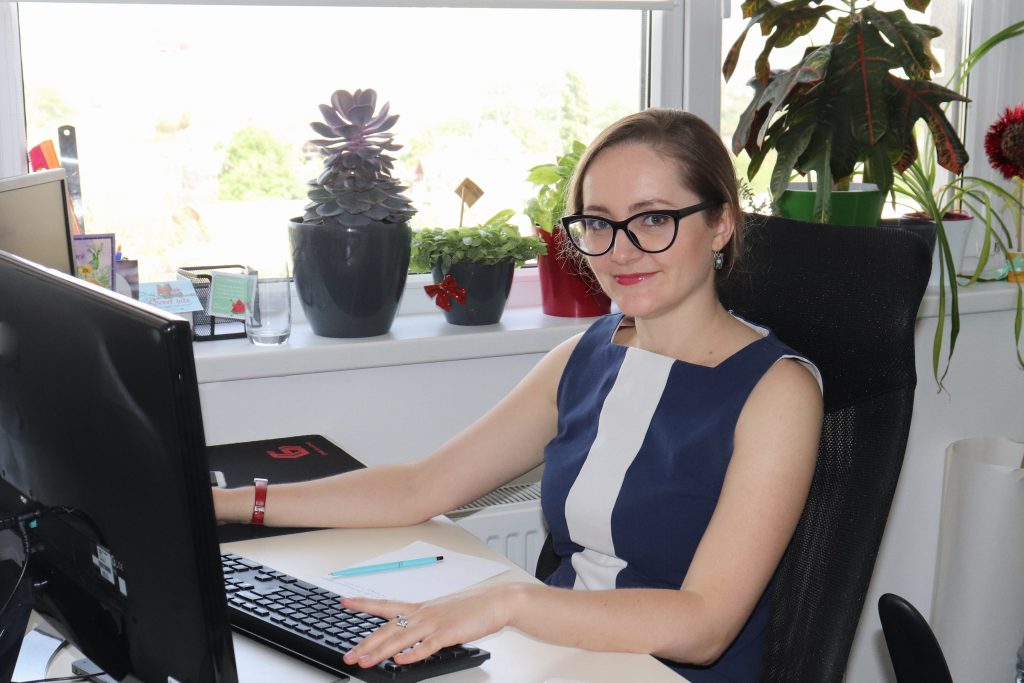 Andrei Gasnas (UX/UI Designer):  The career chose me. After graduating as an engineer in 2012, I was looking for work in the field, but I was unsuccessful. Then I unexpectedly received a proposal from a friend to develop the branding and web site of his startup. I accepted, even if I had no knowledge in the field, it was a better alternative than staying at home. I began to study design in parallel with the work and began to enjoy this creative and captivating territory. So here I am after 7 years, without regretting my choice.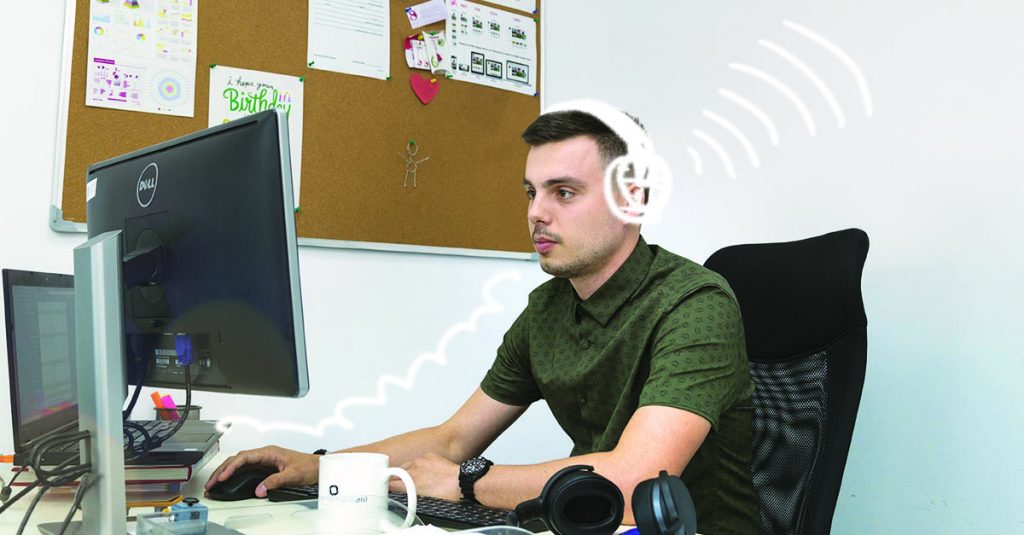 Ecaterina Lutisina (Corporate Writer and Video Production Assistant): I had a passion for journalism since high school, where, together with my friends, I have revived the school newspaper. I ended up majoring in journalism, because I believe that media has the power to shape the way people perceive the reality around them, as well as to ensure democracy and to transform societies.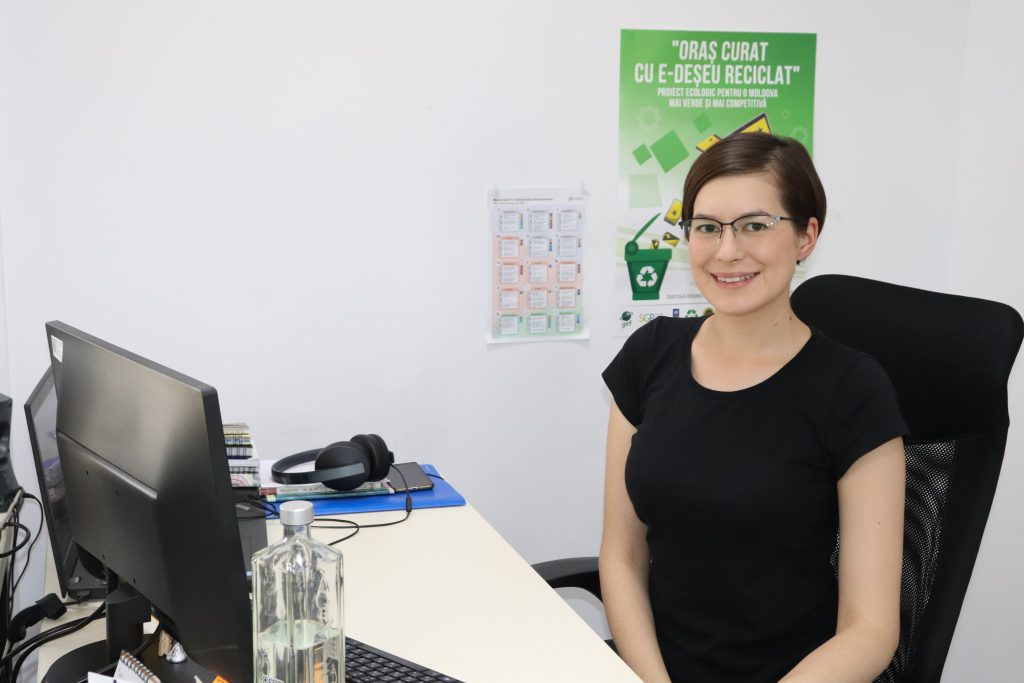 What do you think makes you good at what you do?
Mircea Chiriac: The market research profession is a blend of technology, numbers, psychology (or the "human factor") and intuition. The secret is to know where to look for information, and how to analyze the data.  I think my top qualities are accuracy and attention to details. Also I will always test and confirm my findings before presenting them and I never rely solely on the "gut feeling".
Dina Caluian: I'd like to think that a bit of talent, my willingness to work hard, openness to constructive criticism and the desire to create something.
Andrei Gasnas: As in any other field, the knowledge and desire to do everything right. But I still have a lot of work to do on both.
Ecaterina Lutisina: The fear of mediocrity, I guess (laughs). I am never fully satisfied with my writing, which keeps me very alert at all times and motivates me to be very diligent when writing and shooting videos. I believe that once you reach a point where you think you are doing just great, that's when you should be the most worried about the quality of your work.
What does a typical day look like?
Mircea Chiriac: I like to come to work early because the morning is a relative quiet time when I can make plans for the day ahead. I start by allocating a certain amount of time for more complex tasks, and leaving the routine and familiar tasks for the end of the day.
Dina Caluian: My day begins with planning and prioritizing my tasks. After that I start preparing images, files and other stuff putting some creativity into functionality.
Andrei Gasnas: Work on tasks, answer questions from colleagues in the IT department, solve design problems arising during project development and try to make the world a better place (laughs).
Ecaterina Lutisina: I start my days reading the New York Times daily briefing while drinking coffee (best routine ever!). I might also check Euronews, which is one of the top media platforms I follow. After that, I check the latest news posted on our platform by my awesome colleague Ecaterina (shout out to Kate!) and I proceed with my current tasks, which usually involve research, writing video scripts, preparing a weekly news roundup, and much more.
What would you say is most appealing about your role?
Mircea Chiriac: When my research helps the company and my colleagues to make informed decisions and set priorities for the future.
Dina Caluian: Every day in this position brings me something new: new challenges I can face and grow professionally from and new information. I enjoy seeing the results of my work and to know that my work makes the difference.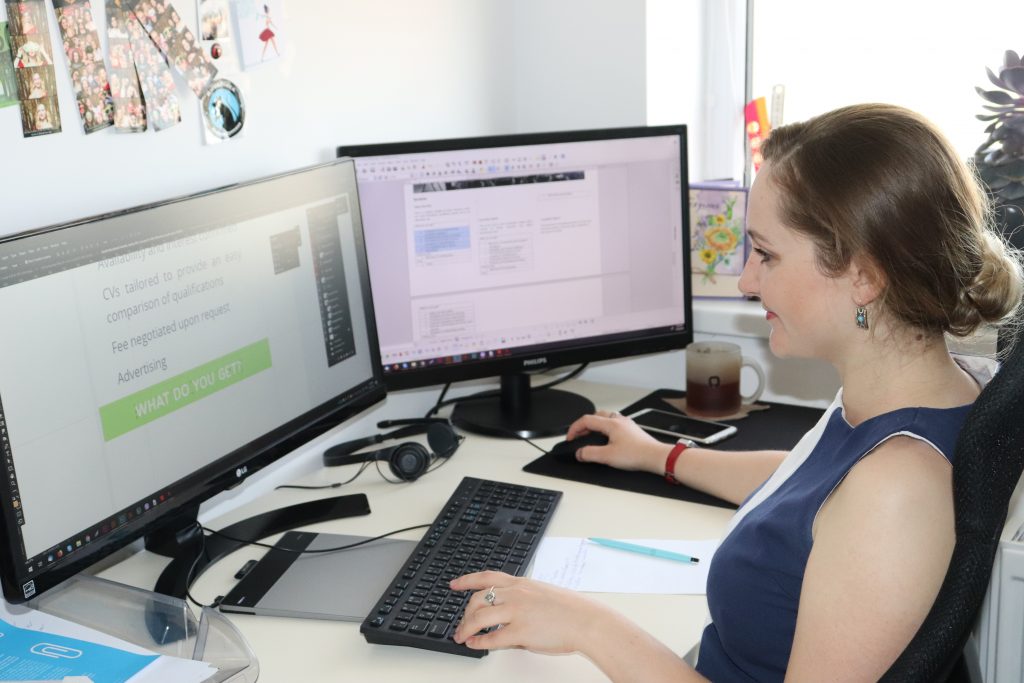 Andrei Gasnas: Diversity. The profession of UX/UI designer combines several aspects such as human behavior analysis, solution finding, creativity, and technology.
Ecaterina Lutisina: To me, the most appealing "feature" of working as a journalist is that every day is different from the previous one. I am not a big fan of repetitive tasks, so I very much enjoy researching on new subjects. The process of research and learning is much more fulfilling to me, although it might get a bit tiring, at times.
What is the most challenging aspect of your role?
Mircea Chiriac: The most challenging part is condensing complex Excel spreadsheets into written pieces and articles. Not everybody has time to wade through all the tiny details, so you need to decide what information is more important and present it in a friendly way to the general public.
Dina Caluian: Keeping creativity up and running.
Andrei Gasnas: Finding optimal design solutions for users who use our product every day. Any change made on the site will impact thousands of people. The ideal design does not exist therefore I want to disappoint as few as possible with my work.
Ecaterina Lutisina: Oh, man, keeping up with the fast-paced media nowadays is definitely the most challenging thing. First of all, there are so many brilliant and high-quality media outlets that there is not enough time to follow them! Also, there is always some event or breaking story in the international development sector that you will miss, no matter how hard you try to keep up and how well-equipped you are.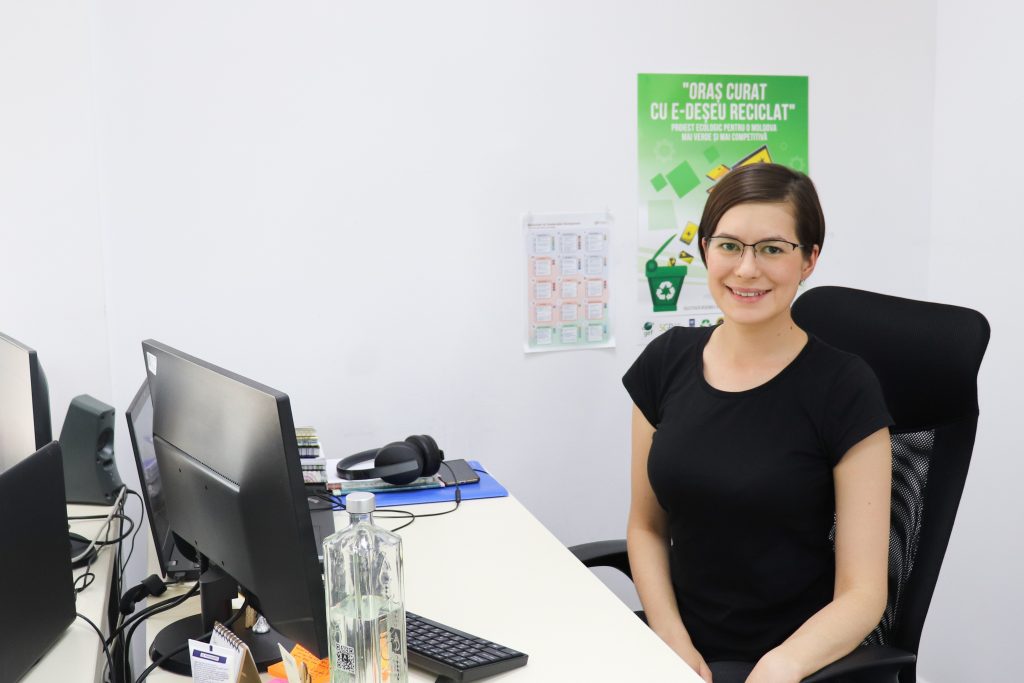 What's the highlight of your career with DevelopmentAid so far?
Mircea Chiriac: I enjoy being an expert in our sector and I like the fact that anyone will approach me when they have a complicated puzzle to solve.
Dina Caluian: I participated in a huge number of different projects during this year and it is difficult for me to choose something specific. I only can mention some projects I had more fun doing. For instance, the design of the puzzle box for business missions and the cat looking in the window, which you can find on our Ground floor.
Andrei Gasnas: Gaining confidence from company managers who continued to work with me even after I left the office and work remotely from the beautiful city of Amsterdam.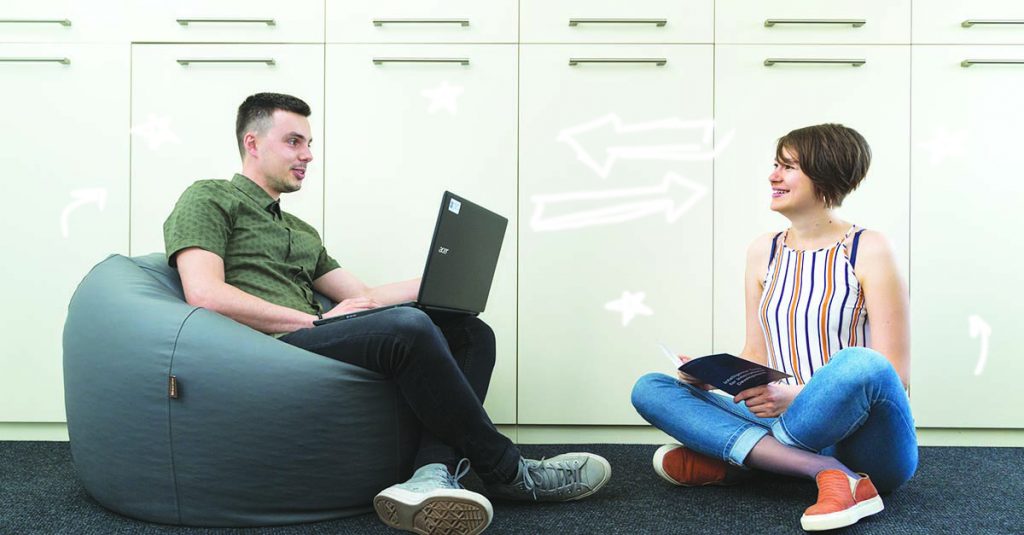 Ecaterina Lutisina: Attending our Blockchain for Development Forum in Cluj as a journalist was an experience I very much enjoyed. There are so many things you can do as a journalist at events: meet new people, learn more about their area of expertise, connect dots when researching those areas of expertise, shoot interviews, and so on, and so forth. I would also add that discovering the world of blockchain and distributed ledgers was a very exciting experience, considering the fact that I am not very much into technology.
What advice would you give someone wanting to become part of the Marketing Department?
Mircea Chiriac: I think you should be a very collaborative person, because marketing involves interacting with a lot of people. Not only will you have to work with your colleagues in the Marketing Department to get your work done, but you are going to need inputs from all the departments within our organisation.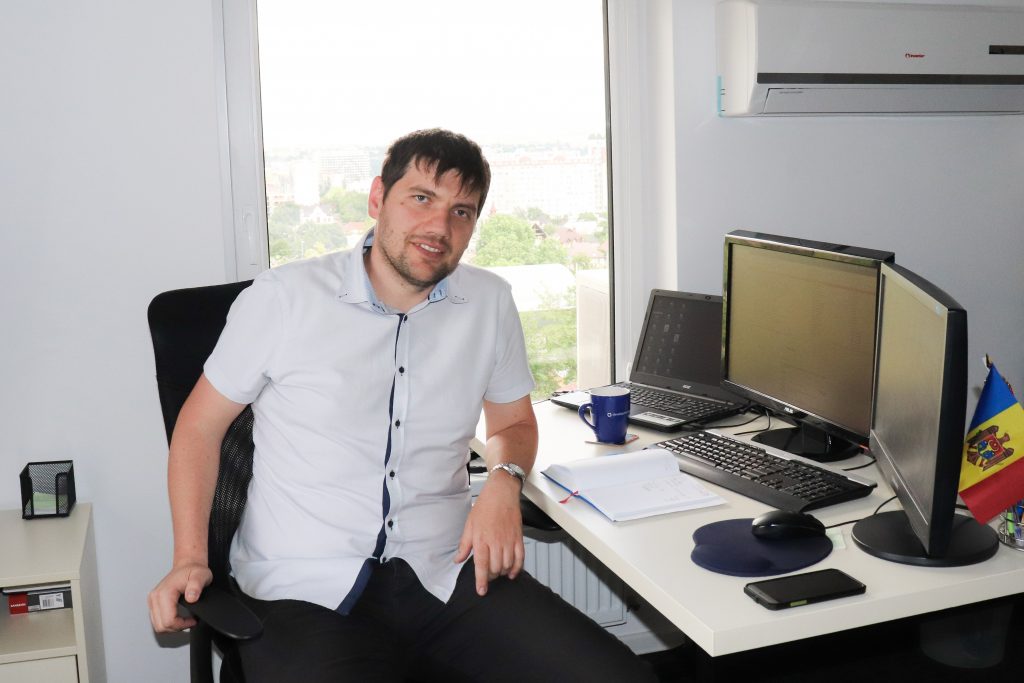 Dina Caluian: It is easy to become part of the Marketing Department, you just have to like what you are going to do.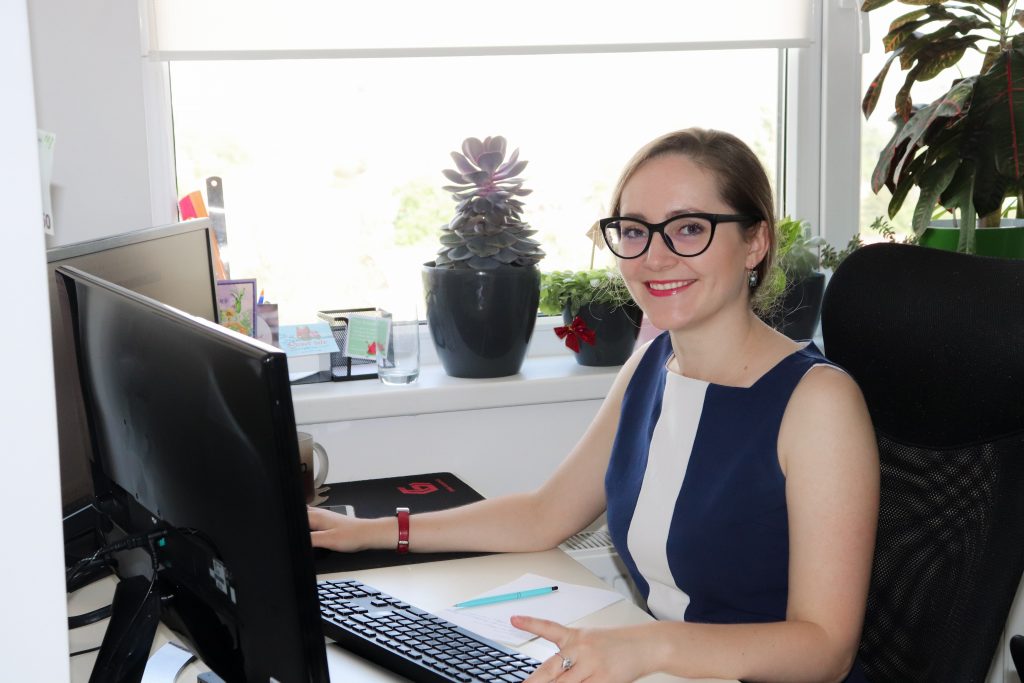 Andrei Gasnas: If they are professional, open-minded and with a well-developed sense of humor, to apply as quickly as possible to an open position.
Ecaterina Lutisina: Be ready to challenge yourself and to be challenged to do new things, and keep your creativity alive – this is THE place for creatives.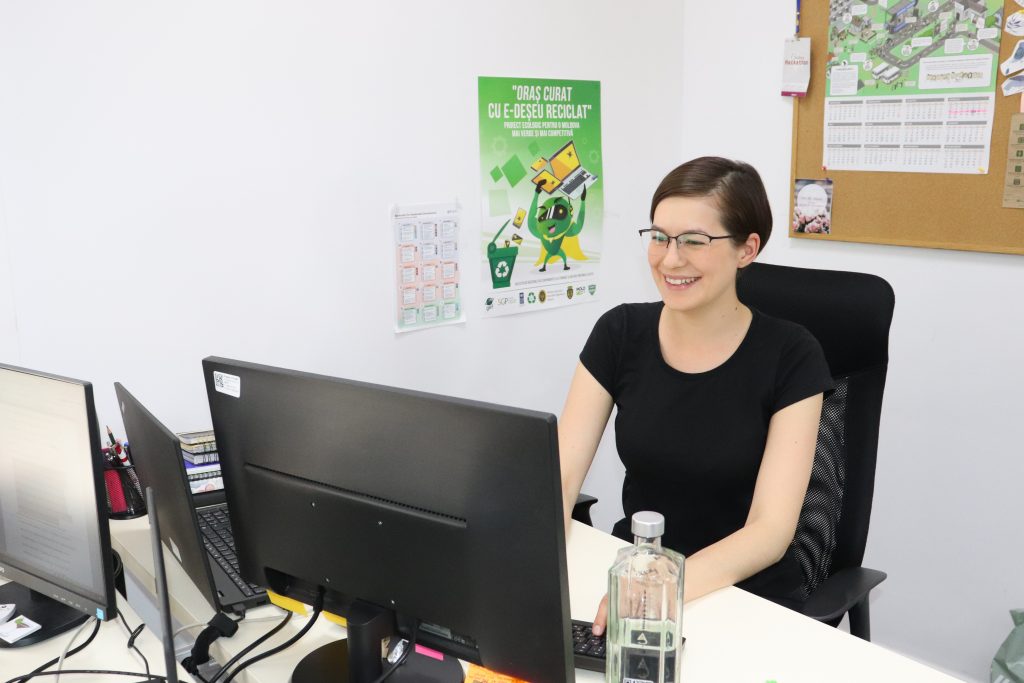 Ecaterina Lutisina