The third installment of our A Day in the Life of … series features six outstanding DevelopmentAid employees – Tom Buzadji, Lana Dimitrioglo, Alla Uzun, Olesea Vareaghin, Natalia Cucu and  Sergiu Railean. They are Business Development Managers within our Corporate Sales Department. Their main occupation is to identify and develop new business prospects from multiple sources. We sat down with them to get an accurate insight into the DevelopmentAid sales universe.
What made you choose this career?
Tom Buzadji: I wanted to earn good money. Unfortunately, in Moldova there aren't that many ways to get a good salary. Sales, especially B2B sales (business to business sales, or selling stuff to companies, rather than to individuals) offer a good pay. It's as simple as that, no romantic or encouraging background story whatsoever.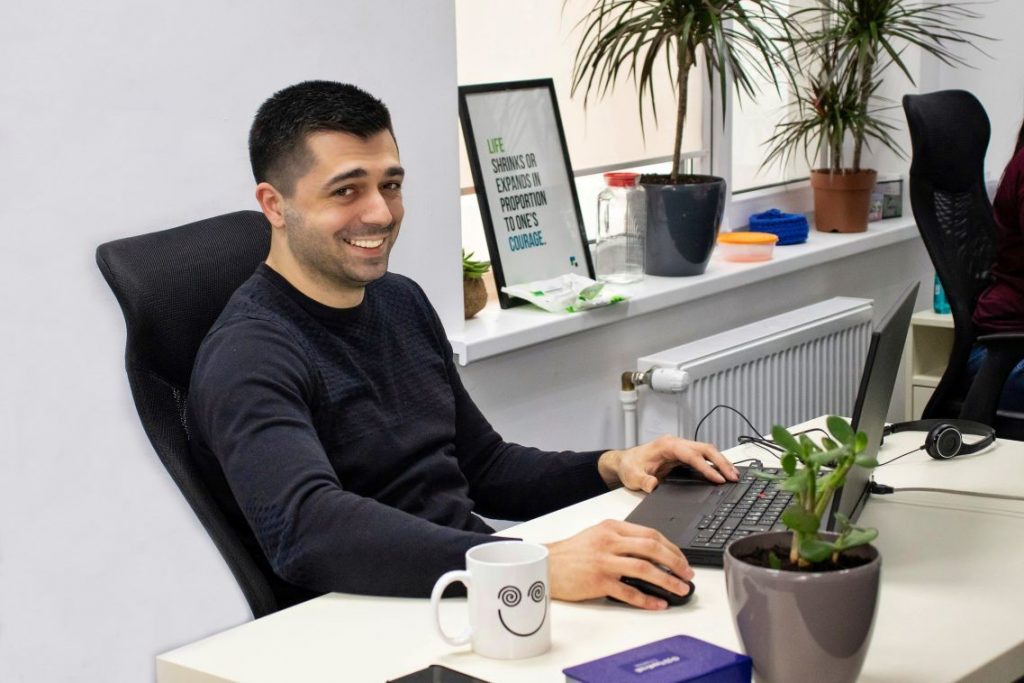 Lana Dimitrioglo: Back in 2012, I chose this job because I found a creative and less formal ad published by Irina Bondarenco [Head of Career Center department] somewhere online, mentioning something about the coolest boss (it was about Luc) . But why I remained with the company is a different story. Mainly because I saw a lot of potential for company growth and I am happy that I got to see this development path of DevelopmentAid, appreciating from one year to another different ideas which I saw flourish every day. Imagine if in 2012, we were only about 40 people, we had no Marketing department, the Corporate department was only just created, we had almost a rudimentary version of the site and now we are top one in the world in our sector.
Alla Uzun: The great aspects of the organization, outcome and possibility to travel.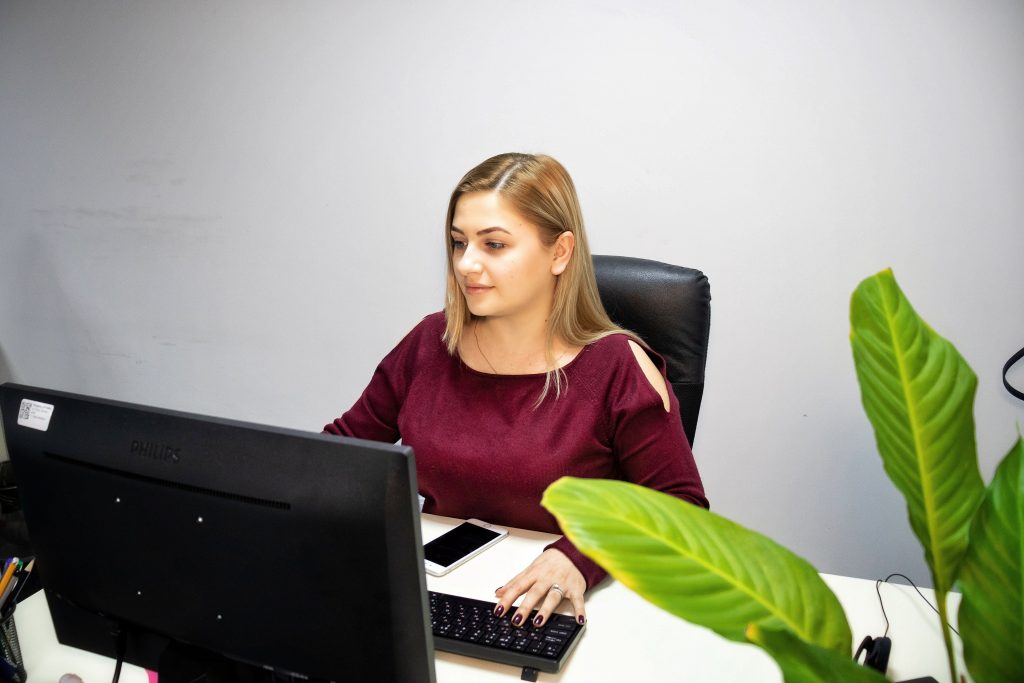 Olesea Vareaghin: Personal ambition. I was looking for a change. In the end it turned out to be even better than expected.
Natalia Cucu: I don't think I made a career choice, it was more the choice of not to giving myself a break but as a fresh graduate pressured by society or fear of failing, to join the race. Thanks to my dear friends I landed a job here and because of the bright minds in the corporate team I CHOSE to stick with this career.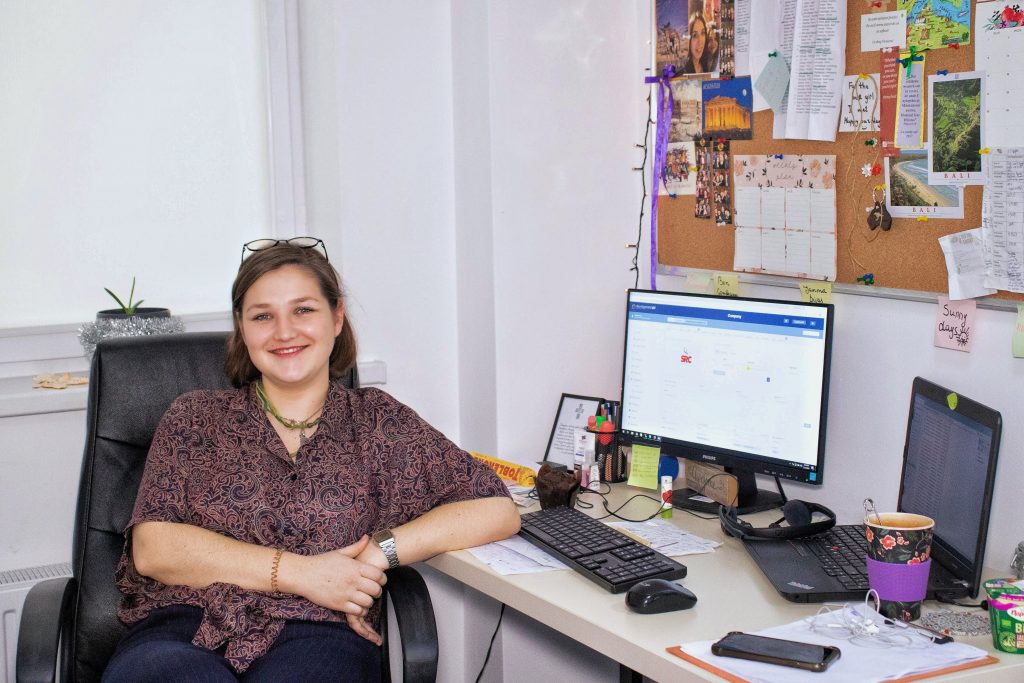 Sergiu Railean: While getting my Bachelor's and Master's degree in Linguistics, I never really thought that one day I would become a Business Development Manager. One of the skills I was really good at though, in terms of Linguistics, is the ability to socialize, communicate and connect with people. When I joined DevelopmentAid, I have learned that this is namely what we do every single day, as these are the core values of any good business development: the ability to communicate with your client, the ability to understand your client and the ability to connect with your client. So to answer the question, in a way, unknowingly, this career chose me, and I am glad it did!
What do you think makes you good at what you do?
Tom Buzadji: Modesty and honesty. People usually expect sales people to be pushy and excessively talkative. I am quite the opposite. These qualities help build trust. And I tend to crack a joke once in a while.
Lana Dimitrioglo: Openness and flexibility in embracing changes, curiosity and perseverance in meeting targets makes me feel fulfilled. Being outgoing and communicative secures part of the success in this job.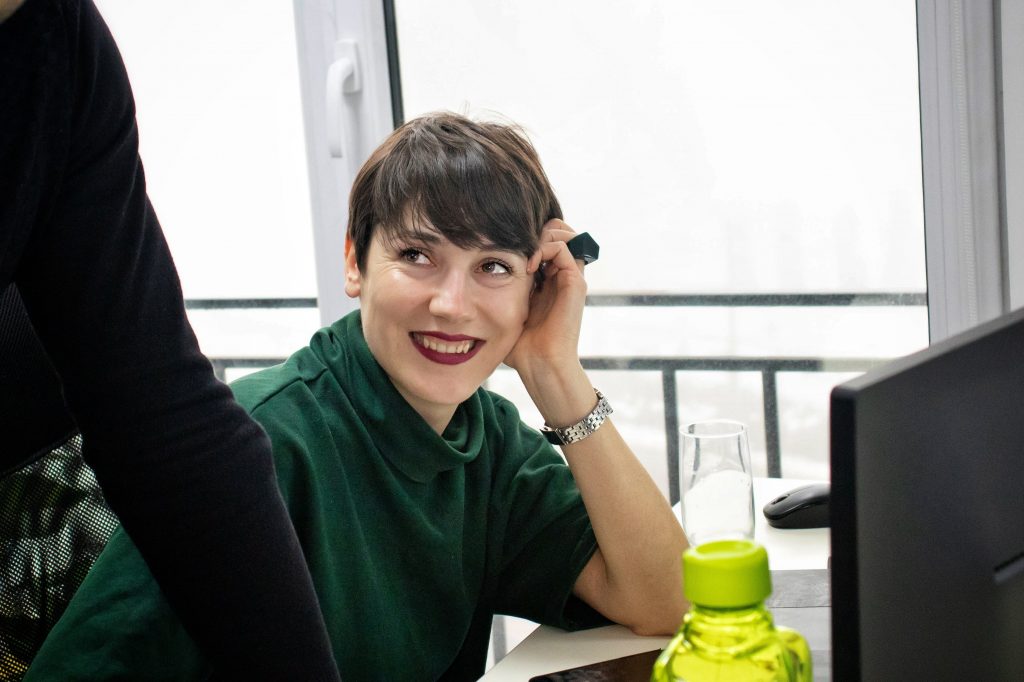 Alla Uzun: Being responsible. 
Olesea Vareaghin: Hard work plus office environment.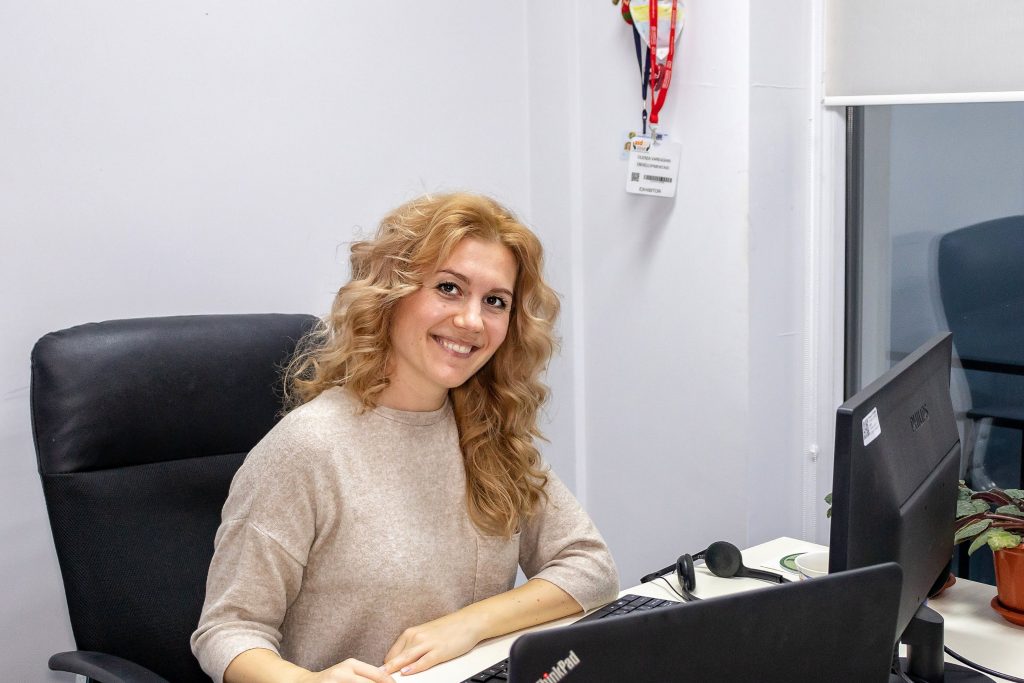 Natalia Cucu: The monthly targets. Or this is not how good is defined in this question?
Sergiu Railean: I live and work by the 3D principle: Discipline, Diligence and Devotion. Always be Disciplined in what you do, if you have set a goal – reach it. Do everything with Diligence, as slacking off in this or any other environment equals failure. Be Devoted to what you do, do it with passion and utmost pleasure, because only if you do something with love, will it work out!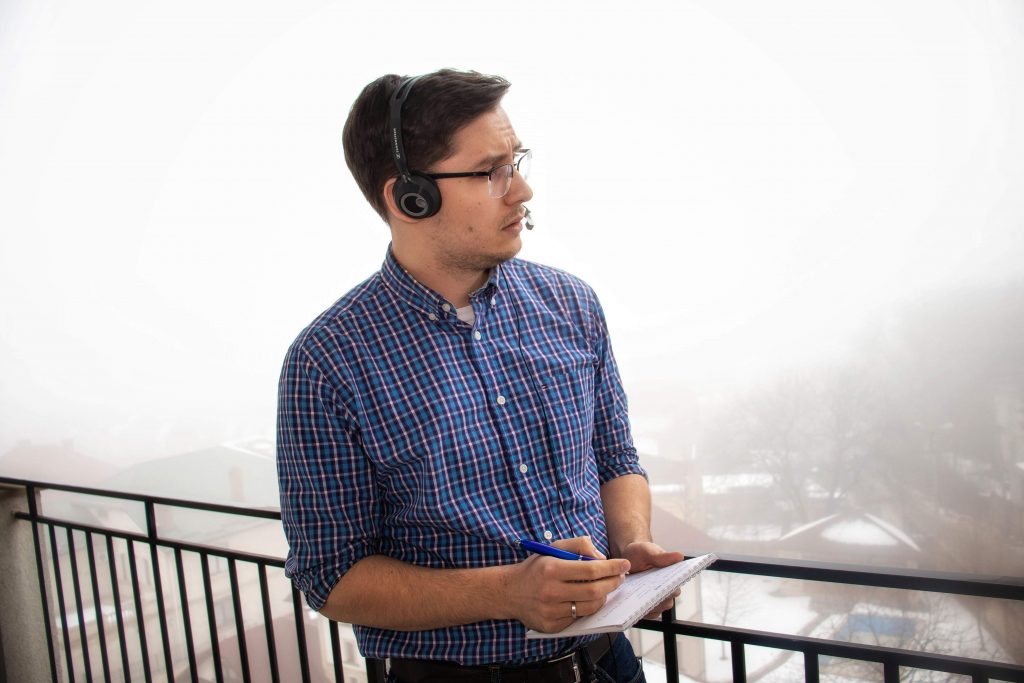 What does a typical day look like?
Tom Buzadji: I come to office. Drink a cup of coffee. Check my mailbox. Drink coffee. Do some calls. Drink tea. Eat lunch. Drink coffee. Make presentations.Leave my office to have a little chat with my colleagues and make a couple of jokes. Get disappointed because no one laughs at them. Come back to my office and work till the sun goes down.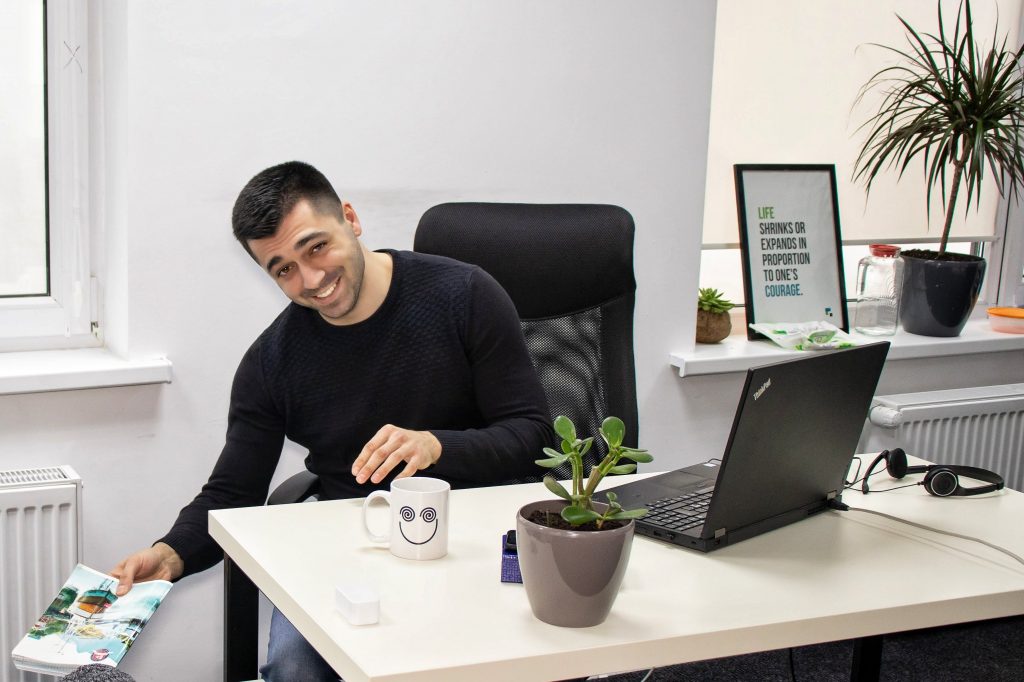 Lana Dimitrioglo: Every morning I am looking forward to enter the building so I can grab my coffee from the bar before starting my day. I check my calendar for the day and answer urgent emails. During the day I make a few calls and presentations to our lucky clients, as well as doing daily research and evaluation on potential leads. I never forget to exchange a couple of words with my team (as it is in my blood), sometimes break the routine in the ping pong room and always, but always have my lunch.
Alla Uzun: Calling, emails and great colleagues.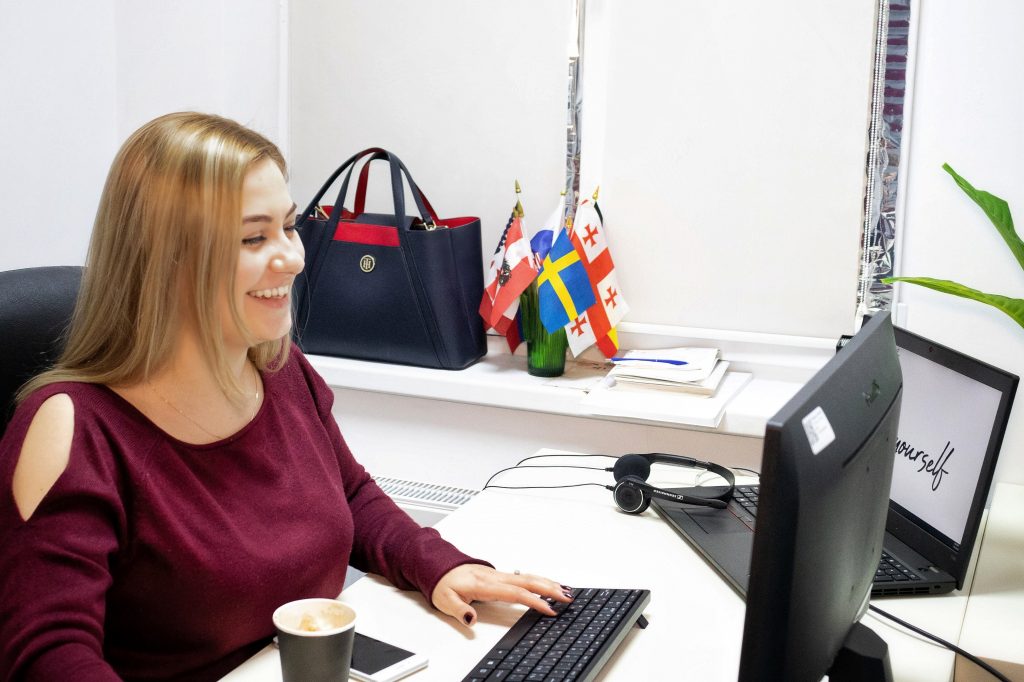 Olesea Vareaghin: It is different every day, but checking the agenda and setting the priorities is the first thing to do, then a coffee and a good start!
Natalia Cucu: Exciting!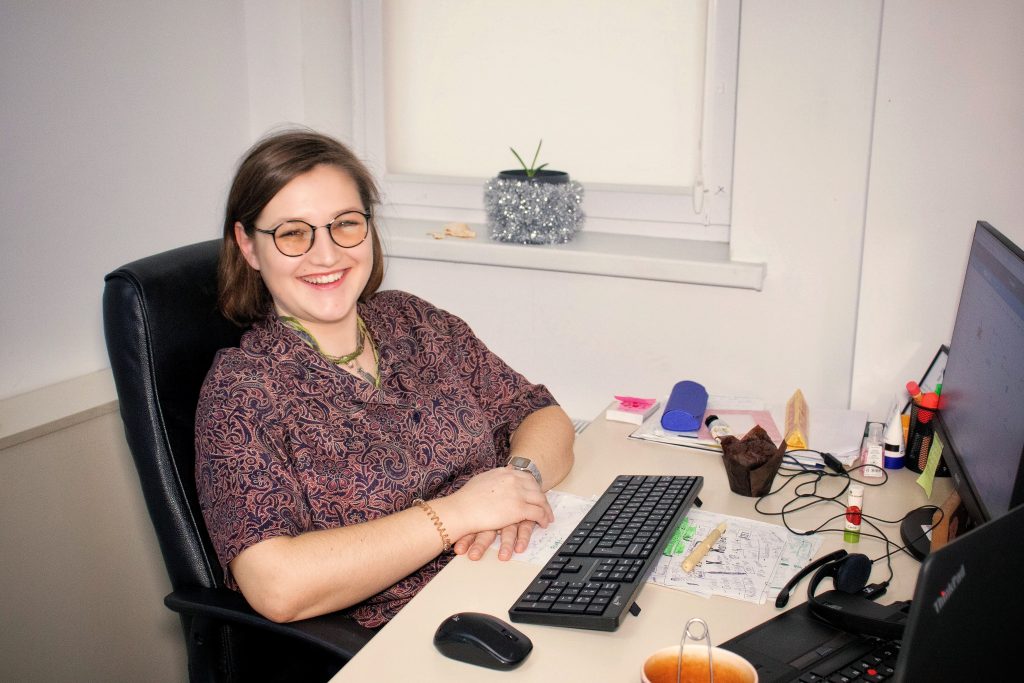 Sergiu Railean: How does 30-40 phone calls a day sound like? What about 30-40 emails and 3–5 presentations on top? And that's just the minimum in my chart books!
What would you say is most appealing about your role?
Tom Buzadji: The ability to go on business trips to different countries. This is the best part of the role. During these trips you get to meet all kinds of people: from classy CEO's of large corporations to modest world changers working in NGOs. Another appealing factor of my job – there is no ceiling for my salary. The more you work, the more money you get. Everything depends on the level of sales and the amount of hustle. This gives incentive to work.
Lana Dimitrioglo: That no one is blowing in my ear and I have a lot of freedom, which I value deeply.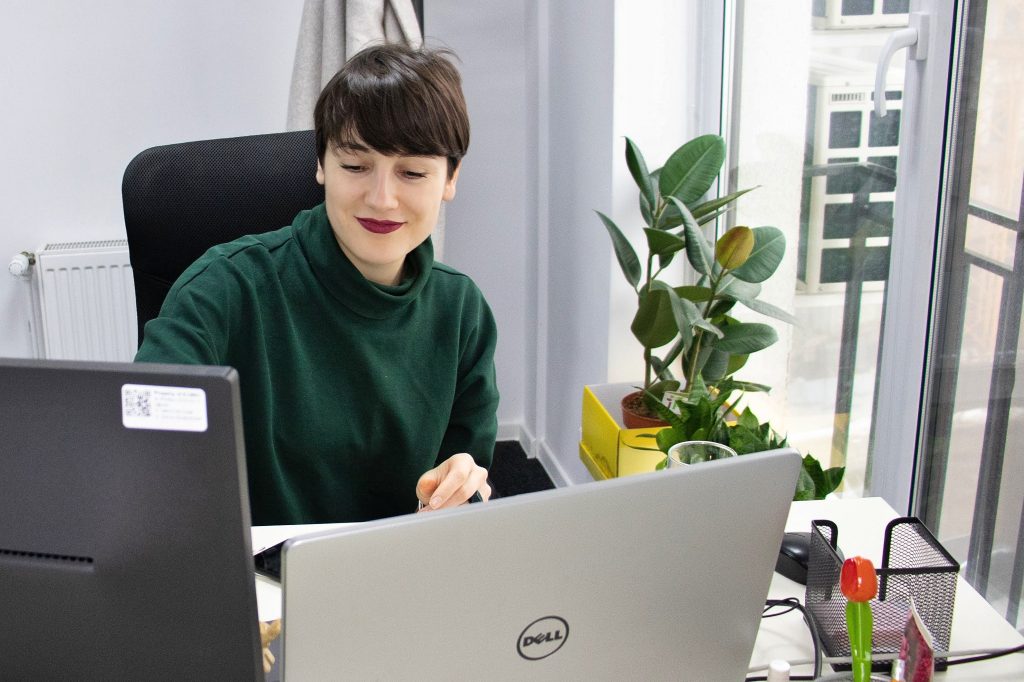 Alla Uzun: Field missions.
Olesea Vareaghin:  The result: emotional and financial satisfaction.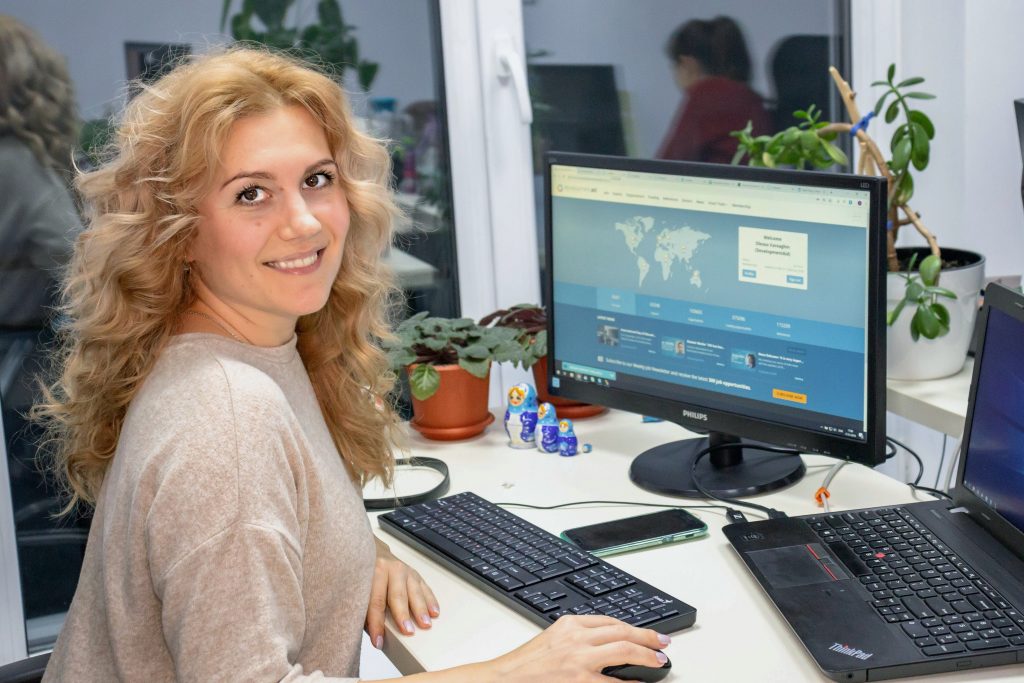 Natalia Cucu: The fact that I am always pushed out of my comfort zone, I know knowledge awaits on the other side.
Sergiu Railean: Besides the usual answers like: bonuses, traveling and having a reason to go to meetings and events in shiny suits and ties, exchanging business cards and closing deals, I think the most rewarding moment of my role is when you get things done your way; when you are able to change the mind of your potential clients, persuade them to leave the competition and join our membership, for all the good reasons (not just because). And once that happens, the coffee you drink afterwards will taste so much better (trust me)!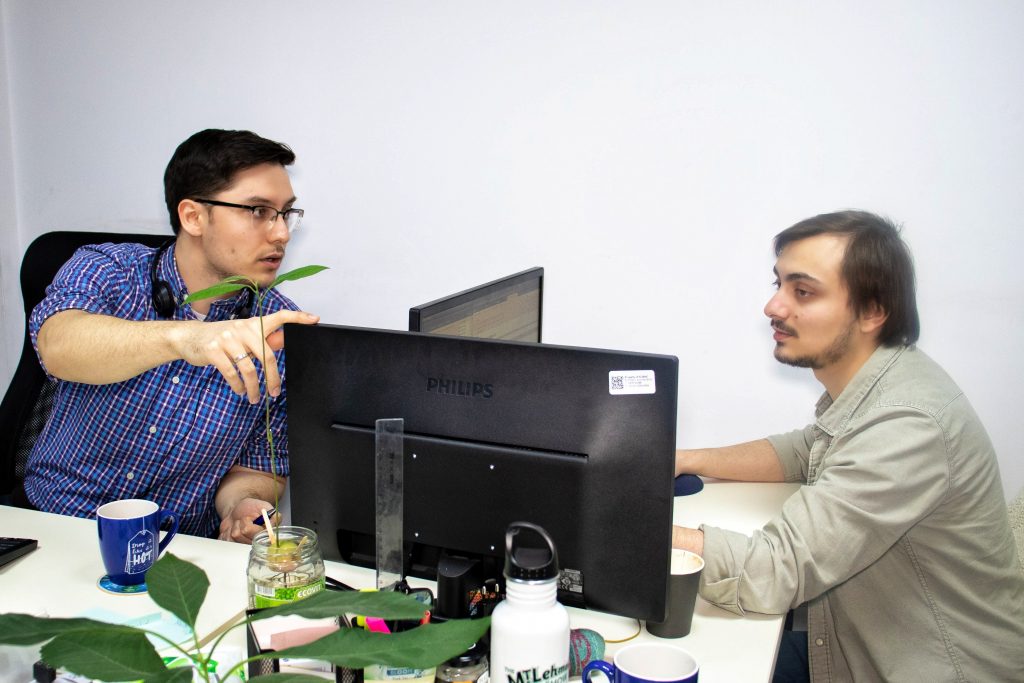 What is the most challenging aspect of your role?
Tom Buzadji: For the most part I work in front of a computer, so it tends to get tedious. But you can always take a brake, have a nice chat with a colleague, go for a nice cup of coffee in our bar or play some nice table tennis/PlayStation in our relaxation area.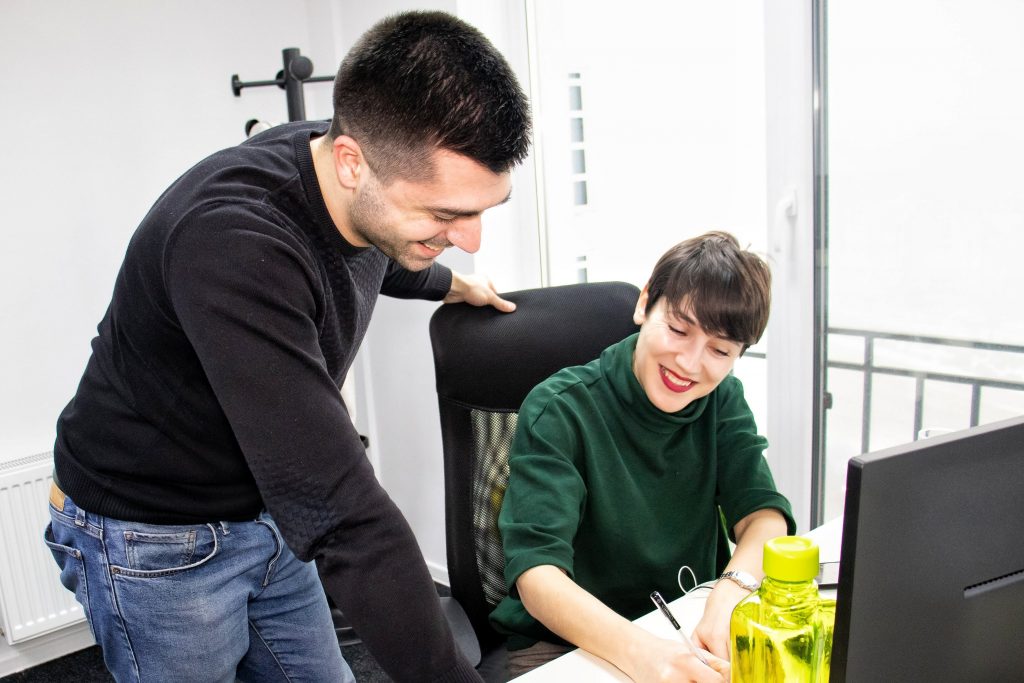 Lana Dimitrioglo: Dealing with bugs while my clients navigate through the portal.
Alla Uzun: A negative reply from a client.
Olesea Vareaghin: Personal targets. It is toxic, when you get to the point you want more.
Natalia Cucu:  Connecting with clients over the phone, but I am getting there.
Sergiu Railean: It is of course the fine tuning of the business relationship with the client. All people are different, so you need to have a bunch of aces up your sleeves to tackle down any objections and guide the clients to a common mind set. The cool part is that DevelopmentAid offers you those aces, so all you have to do is play them right!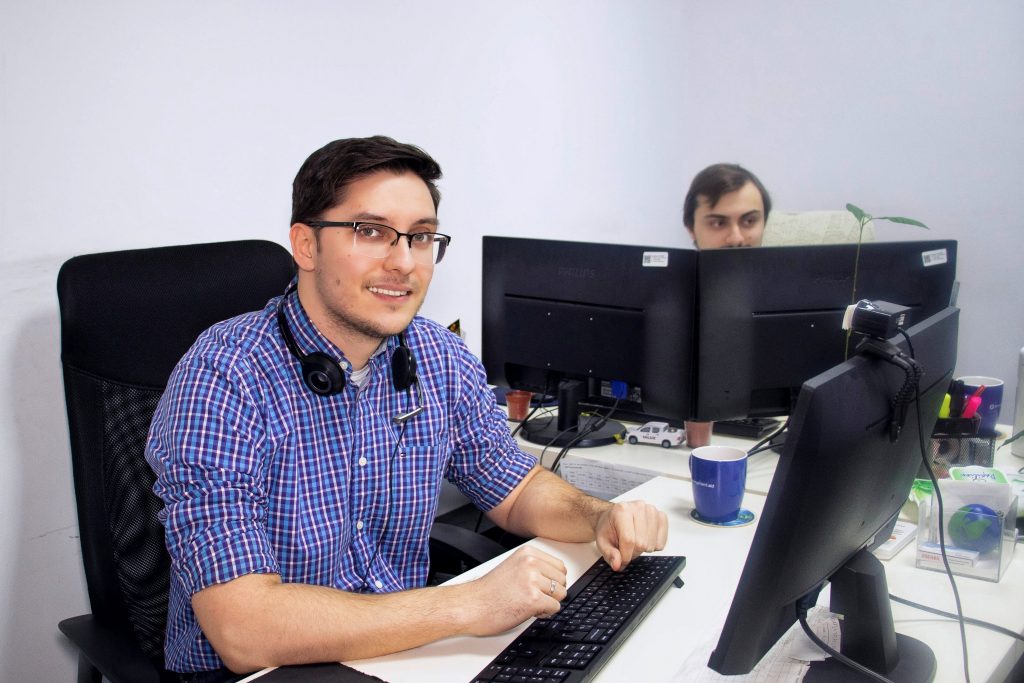 What's the highlight of your career with DevelopmentAid so far?
Tom Buzadji: Since I graduated a week before joining the company, I was not sure that I would get to work in sales at all, not to mention B2B sales. I just lacked the experience. However, with some hard work and having management believe in me I got to work as a Business Development Manager. That's the biggest highlight of my career so far.
Lana Dimitrioglo: Salary, freedom, comfort and client satisfaction.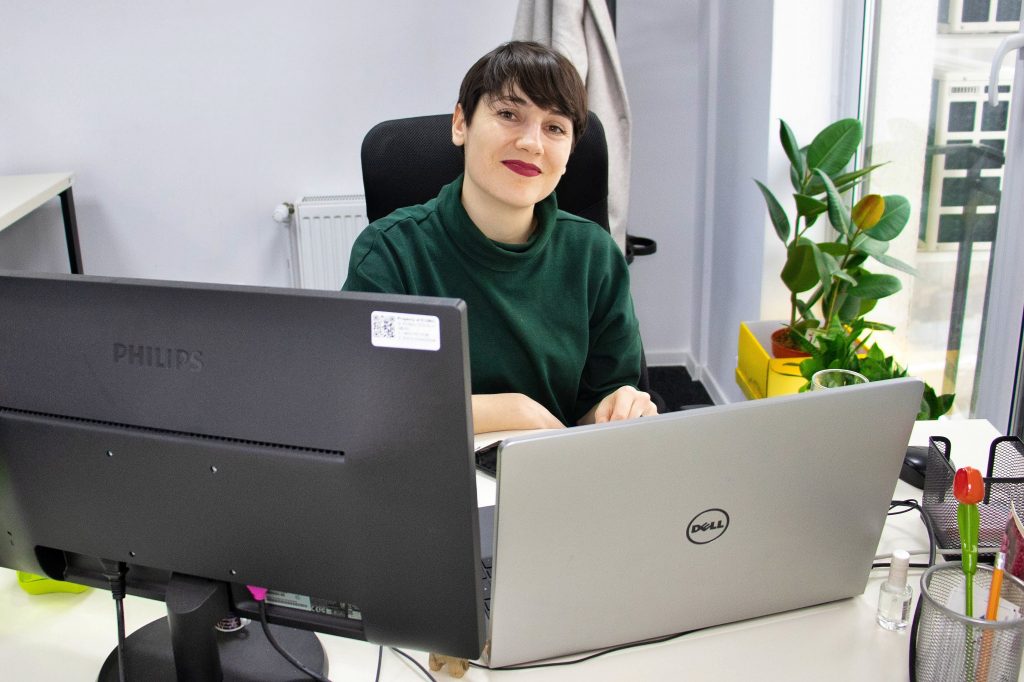 Alla Uzun: Great results from field missions
Olesea Vareaghin: Well, let me answer this after I am back from maternity leave.
Natalia Cucu: That I am as enthusiastic about my job as I was my first day as a Business Development Manager.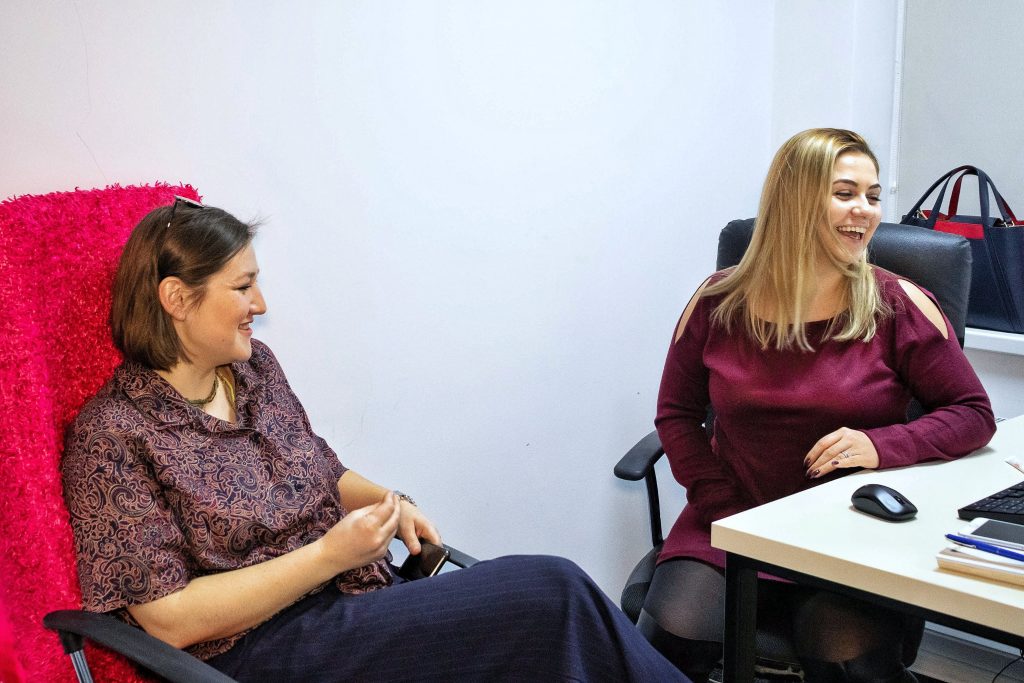 Sergiu Railean: There were many highlights in my career with DevelopmentAid. In the course of 5 years of working here I have met hundreds of clients face to face, traveled to tens of cities and countries, participated and spoke in tens of events where I met even more clients and genuinely great people! It has been an amazing ride! But the most joyful thing about this experience is the fact that I did not have to invent reasons why DevelopmentAid is better than any other competition, or to inflate numbers or stats; the reasons were all out there, transparent just like the company! All I had to do is simply draw the attention of the client and point them into the right direction.
What advice would you give someone wanting to become a Business Development Manager?
Tom Buzadji: Make sure you want to be one, and that you are ready to spend a lot of time talking to different people. If yes, go to workwithus page, and apply just for this position. If you are accepted – great! If not – you can always ask for the reason you were not accepted, and then you work on it.
Lana Dimitrioglo: Be curious, open, outgoing, perseverant and have grit. Do not give up easily, small failures are just needed steps to take you to another level.
Alla Uzun: Trust yourself, you'll get there! It's always challenging in the beginning, but it's worth it!
Olesea Vareaghin:  It is worth trying. You would be surprised to see how much you can do. Patience in the beginning and then hard work every day.
Natalia Cucu: To come to DevelopmentAid, it's the place to be!
Sergiu Railean: Don't think of this job as a simple sales job. Whatever bad or negative assumption you have about sales, forget about it. Start clean, understand the product and love what you are promoting, because you are here to promote something really cool and important – DevelopmentAid.