The end of October brought about a pleasant anticipation – besides the traditional end-of-the-month Beer Friday get-together, it coincided with Halloween! The history of this spooky day, celebrated on the night of the 31st of October, is controversial and interesting at the same time. The tradition originated with the ancient Celtic festival of Samhain, when people would light bonfires and wear costumes to ward off ghosts. In the eighth century, Pope Gregory III designated November 1 as a time to honor all saints. Soon, All Saints Day incorporated some of the traditions of Samhain. The evening before was known as "All Hallows Eve", and later Halloween. Over time, Halloween evolved into a day of activities like trick-or-treating, carving jack-o-lanterns, festive gatherings, donning costumes and eating treats.
We're pretty sure no ghosts roam around at DevelopmentAid, but our team could not miss an opportunity to have lots of fun and celebrate the end of the month in a spooky way! Thus, we hosted a Mexican-style Halloween party. The decorations and atmosphere were absolutely stunning, while the experience was even better! Words don't do it justice, so check out the entourage and happy faces below 🙂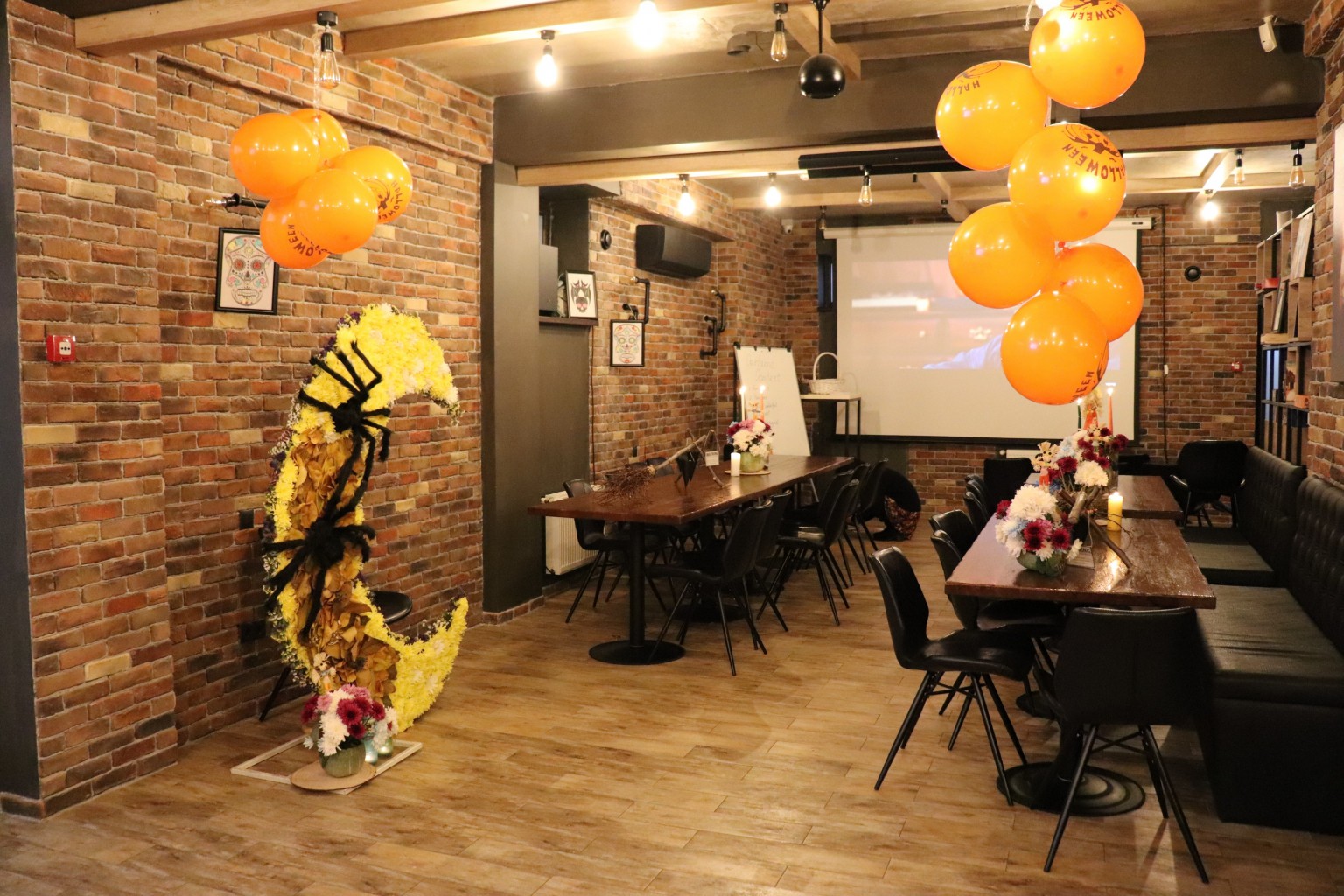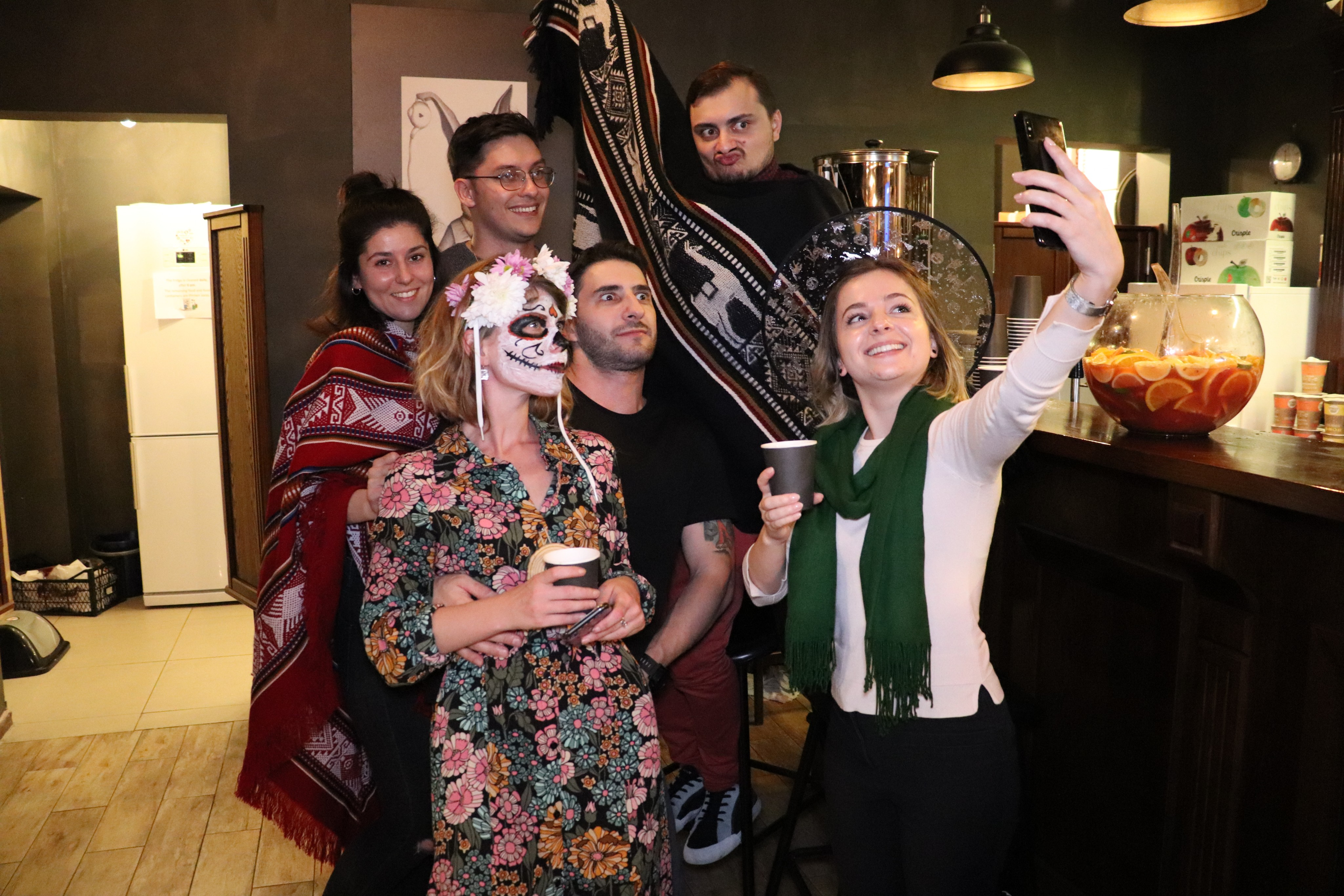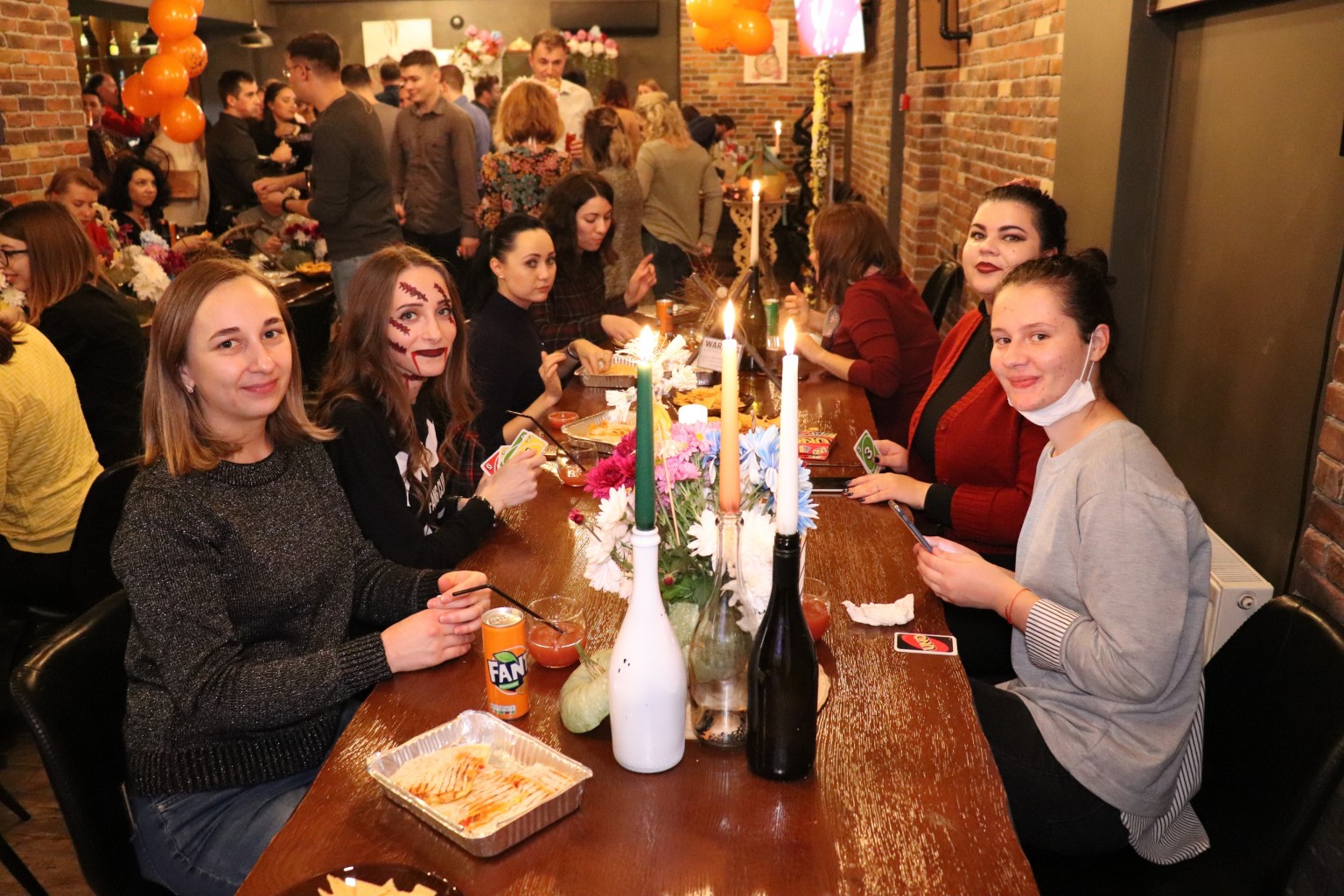 Besides celebrating Halloween, we have also honored our team's work anniversaries, as every Beer Friday calls for. This time, we have celebrated the 1 Year anniversaries of Elena Amilachi from the HR department, Alexandra Luca from the Data Management department, Luminita Rusu from DRS, and Vasile Ratoi from IT. We wish them all the best!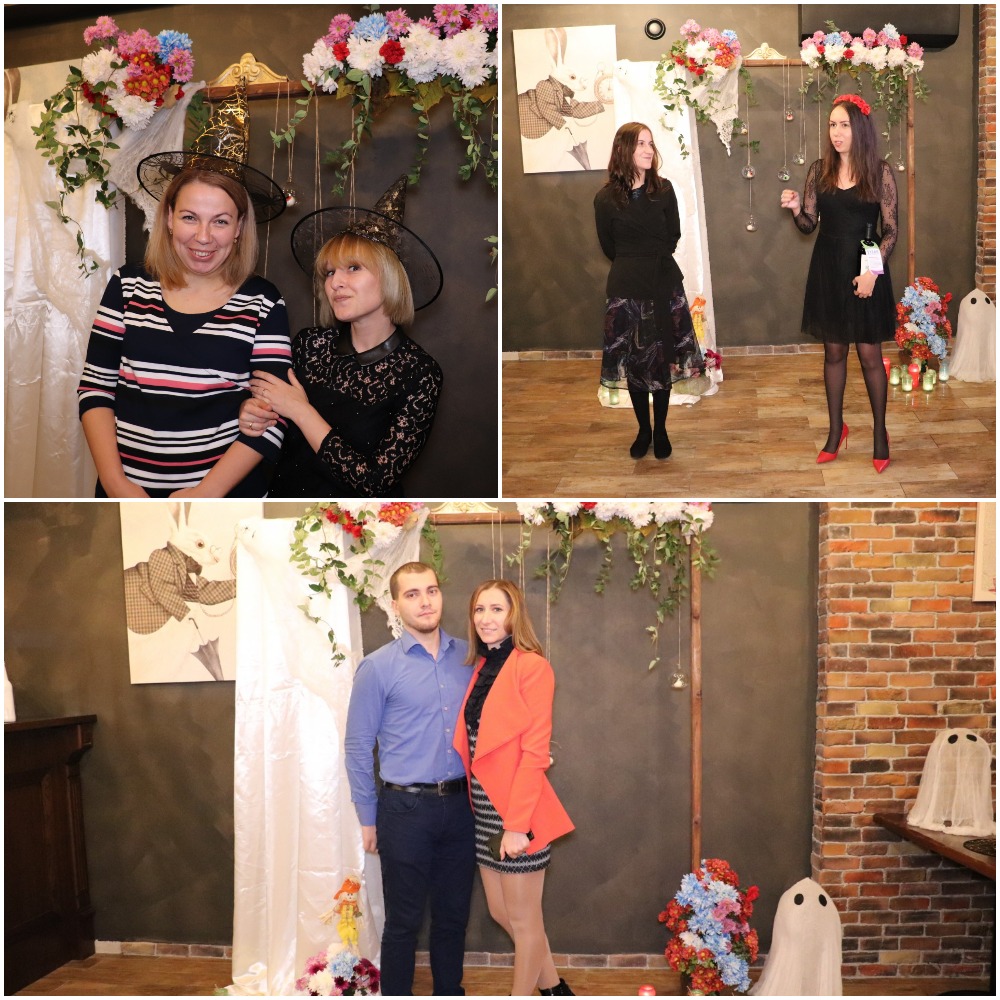 Next up, we congratulated our colleagues with a 3 Year anniversary, namely Stefania Gori and Marina Mihaila from DRS, Natalia Lascu from CSD, and Irina Calinchin from the Career Center. Great job girls!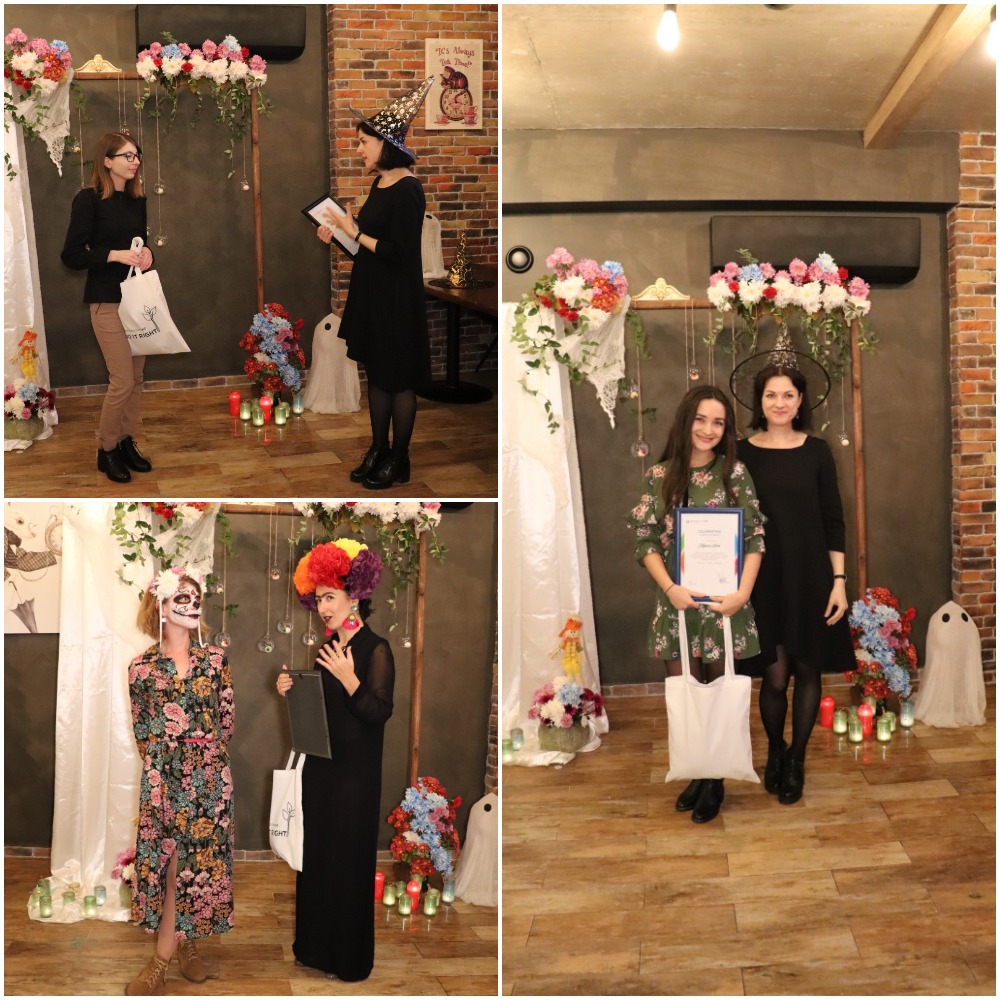 Lastly, we applauded Aurelia Pirlitanu from DRS, which is with DevelopmentAid for the 5th Year. That is a very impressive tenure, and we wish her many more work anniversaries to come!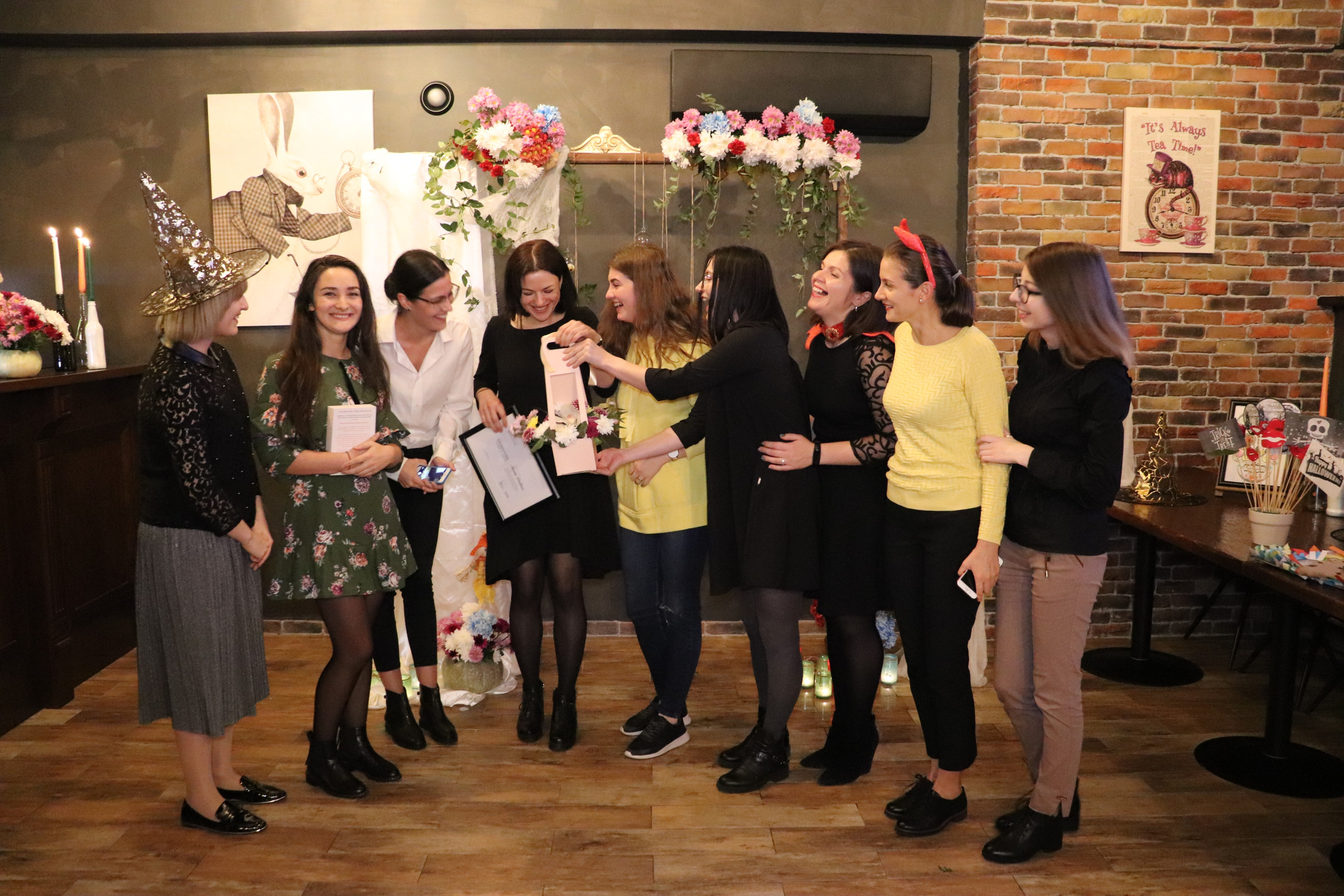 However, let's get back to our Mexican Halloween for a while, as we had prepared a spectacular surprise for our colleagues. A majestic piñata was brought in, which our guys swung at, showing us who is the most powerful one to crack it. Historically, the outside of piñatas represent the sins of humanity, while its insides (often candy, sweets, little presents, etc.) signify the pleasures and abundance of life. As a result, breaking it apart and letting the goods fall out brings good luck and prosperity. Judging by how our piñata event went, DevelopmentAid and its members will be very happy 🙂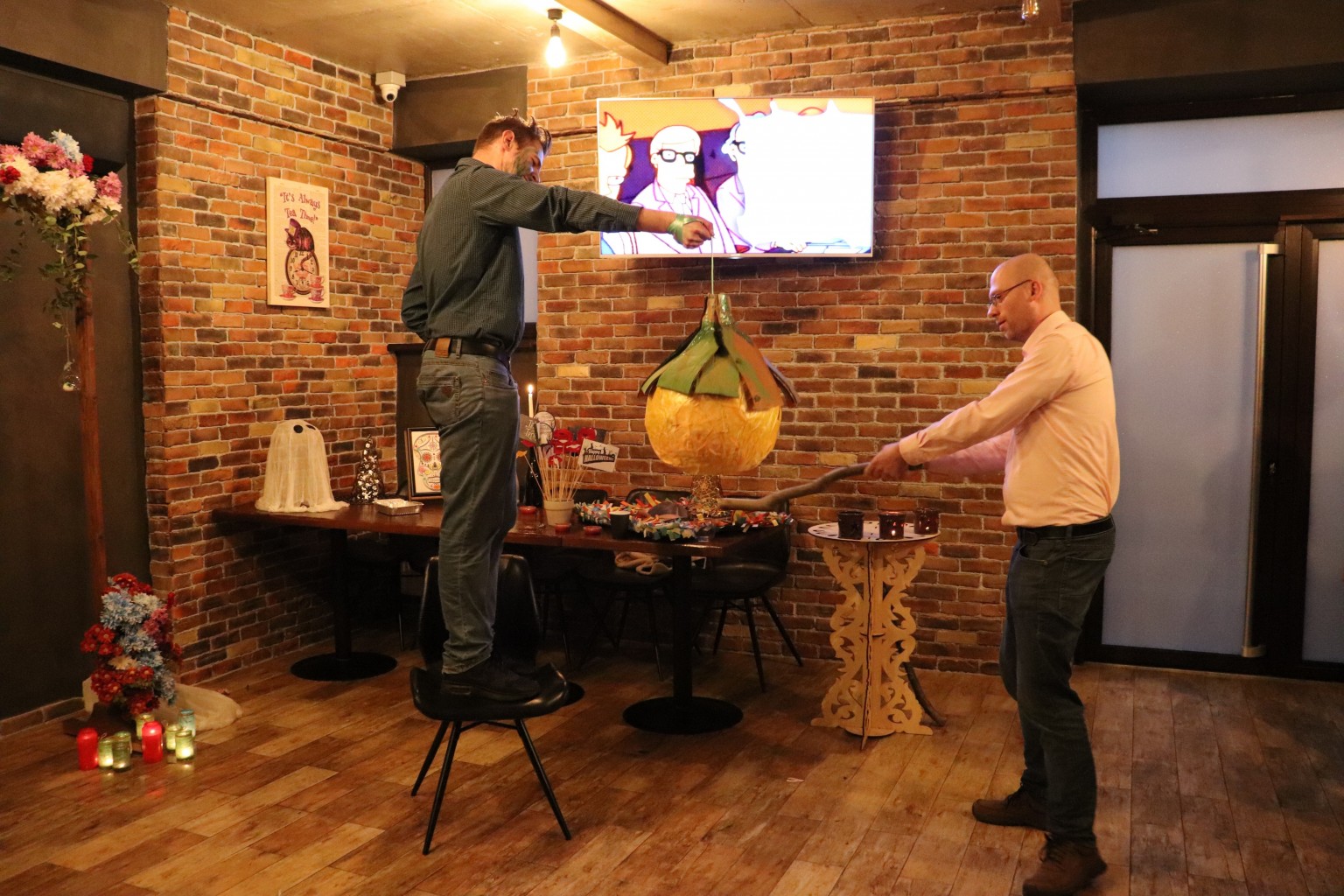 However, our Mexican-inspired traditions did not stop there – we have organized a costume party for our most creative and spooky colleagues, and have announced 6 winners in different categories: Aliona Russu from DRS, Natalia Gorbunova, Irina Calinchin and Irina Bondarenco from the Career Center, Sergiu Railean from CSD, and Egor Boaghi from IT were officially the best-dressed attendees of our Halloween Beer Friday! Congratulations!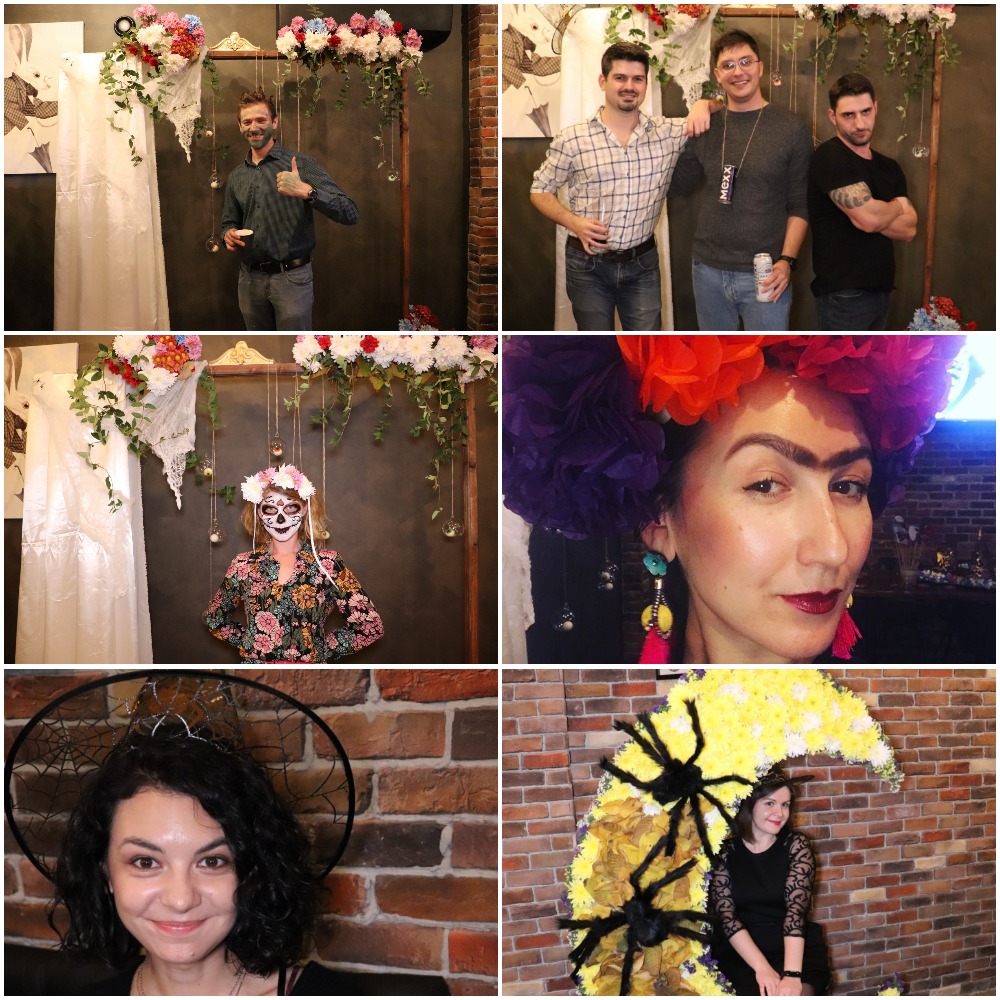 As you can probably tell, we are a fun bunch at DevelopmentAid, and this Beer Friday proves it once again. We hope all of our attendees enjoyed it, and we applaud them for their positive attitude and impressive effort! Let's see what our next occasion bring around 😉 Boo!

"Walking up a garden path, I spy a yummy treat!
Halloween is here again! Knock, knock – trick or treat?"