Our A Day in the Life of … series continues with five exceptional DevelopmentAid employees – Ștefania Gori, Luminița Rusu, Tatiana Bostan, Diana Tabora and Aliona Russu. They are Recruiters for International Projects within our DevelopmentAid Recruitment Solutions (DRS) department. Their main occupation is to provide customized recruitment services for international donors and consultancy companies.
What made you choose this career?
Ștefania Gori: Part of my previous job was related to the recruitment process. There I understood where my passion lies. At DevelopmentAid I arrived by chance, I initially applied to a similar role in a different company located in the same building, then interviewed for DevelopmentAid. The best career decision so far!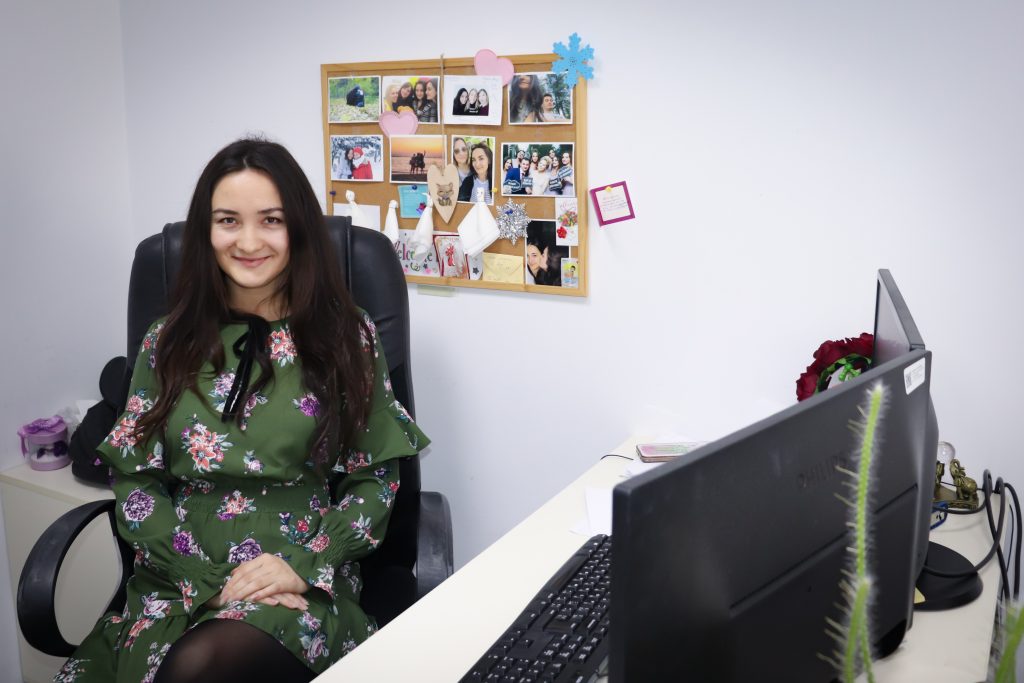 Luminița Rusu: "The career" (even though I wouldn't call it a career yet) chose me. After a failed attempt of working in the economics/accounting field for a certain period, I decided to switch to another sphere, and that was, unintentionally, the HR sphere.
Tatiana Bostan: I wanted a career change and EMS [former name of DRS] had open positions, so we matched perfectly.
Diana Tabora: I was working within EMS department as Data Manager and as an inside employee I had plenty of time to observe "the days in the Life of a Recruiter 🙂 ". Switching from DB to recruiting was necessary for my brain.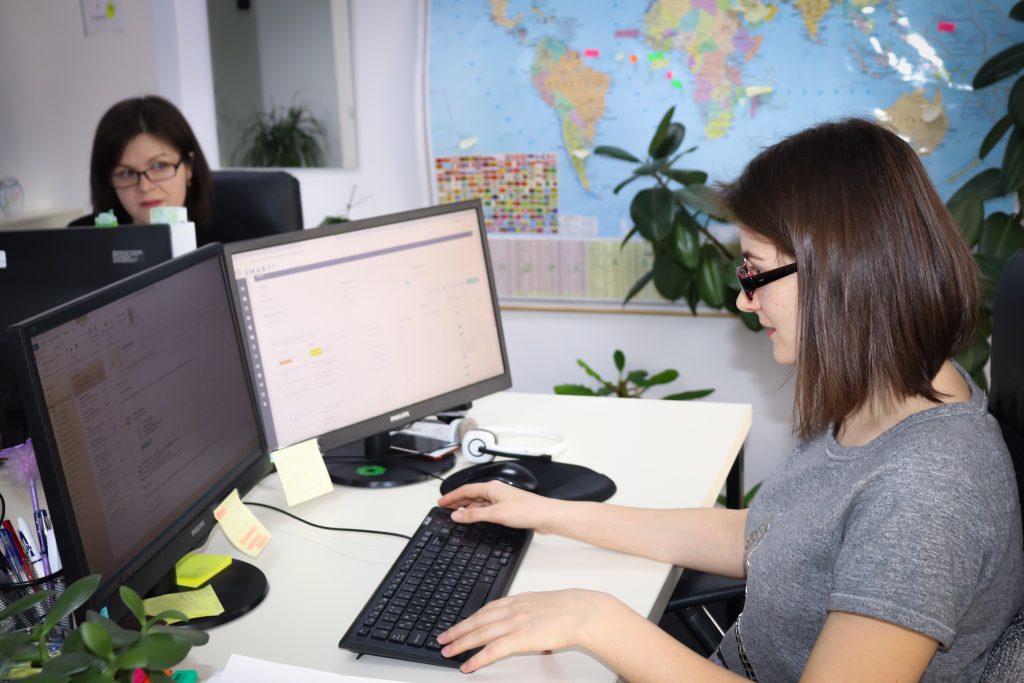 Aliona Russu: Actually, I wanted to change the domain I was working in. And, it was a perfect choice: the skills are valued at a high level and the career ascension is felt step by step in time, bringing fruitful results.
What do you think makes you good at what you do?
Ștefania Gori: In my opinion, one should have the full package in order to succeed in this role. First, you must be a well-organized hard worker because we deal with multiple projects simultaneously. Also, an important part would be the ability to work well under pressure -short deadlines spoiler!
Luminița Rusu: Usually, a fair answer of this kind can be given by other people who know me, so please ask my manager)). Besides my humbleness (smiling), my communication skills, I reckon.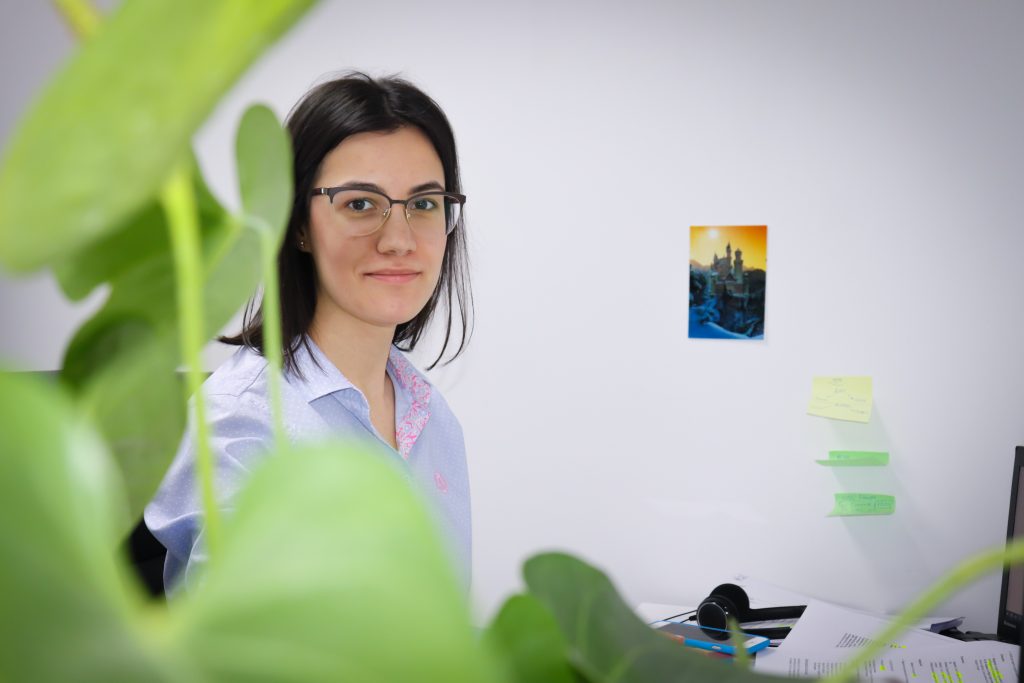 Tatiana Bostan: The fact that I am a multitasking person.
Diana Tabora: Persistence. Each new project is like a new puzzle and the desire to put each piece in its place for a clearer picture helps me a lot to stay focused.
Aliona Russu: The communication is the key to success. Being in touch with different people, even different nationalities is really interesting, but mastering the art of communication strengthens the abilities of what you do at work.
What does a typical day look like?
Ștefania Gori: I've made a habit from checking my email early in the morning, while still at home. This way I can decide what to do first and how to better organize my day. After that, the usual – emails, searching for candidates, negotiating the salary with them, preparing the CVs, submitting the profiles and waiting for good news. We are also making daily small energy-boosting – stress- relieving pauses with tea, coffee and lots of "vkusneashki".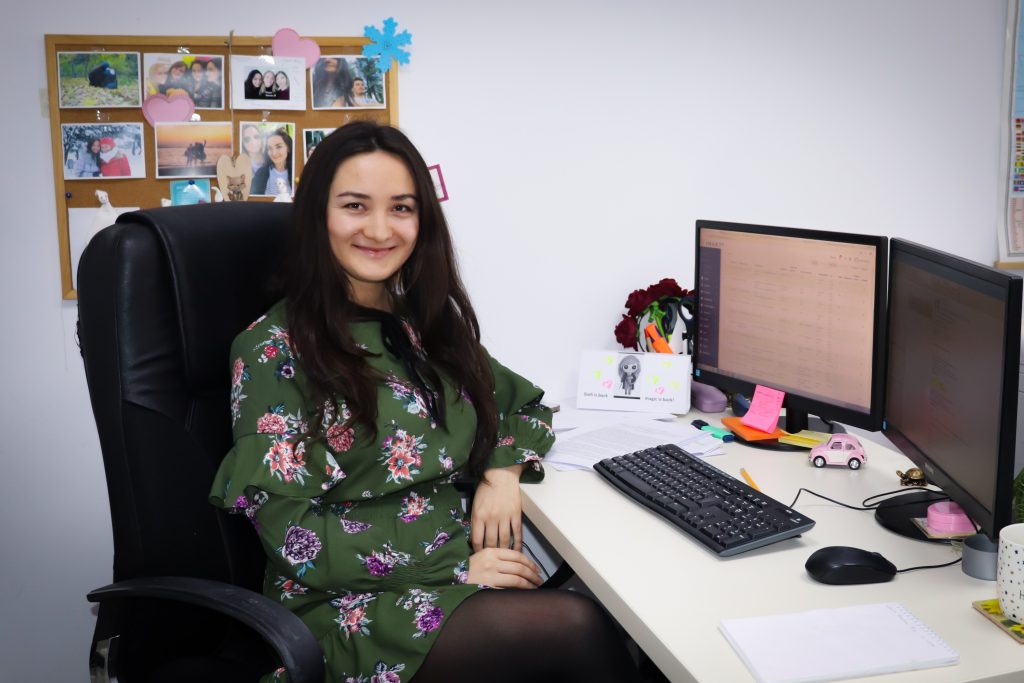 Luminița Rusu: I start my day early in the morning by checking my correspondence and replying to emails. I can receive a new project during the day and start working on it or I can keep working on the ones I already have. The most important feature of the entire day is making sure I work on all open projects simultaneously and don't miss any deadline related to them.
Tatiana Bostan: When my kids ask me what I am doing at work I say I search for good people. So, every day, I search, screen, evaluate, negotiate, tailor CVs, and communicate with experts and clients.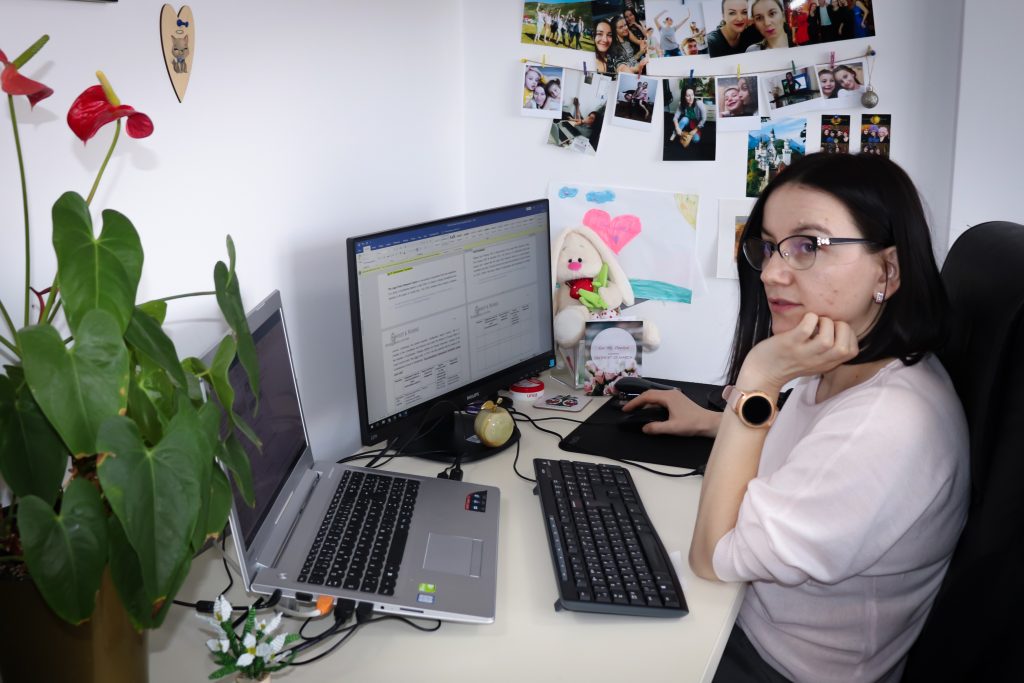 Diana Tabora: You come to work, you have your coffee, answer your email and start the searching.
Aliona Russu: We cannot talk about typical days of work at DRS because it depends on the period of the year. Usually in a pick season we are 'buried"  in communicating with lots of people around the world for projects implemented in various countries. Hours are dedicated to tailoring CVs, negotiating best financial offers and keeping fingers crossed for the success of the missions. In a less tough period, we keep the track of the missions and enrich the database with other experts' CVs. Plus, no matter the season, we are busy with CV tailoring – a service for the experts, in collaboration with Career Centre Department that helps to promote DevelopmentAid values and enhance communication for the company's efficient development.
What would you say is most appealing about your role?
Ștefania Gori: Honestly, the sentiment that your work matters and makes a difference. When the candidates selected by us proved to be the best in their area of expertise and are supervising an election in Ghana, or are combating the gender-based violence in South Africa or are strengthening the justice sector in Moldova.
Luminița Rusu: Right now, the most appealing about my role is the flexibility and independence I have in handling all my work responsibilities.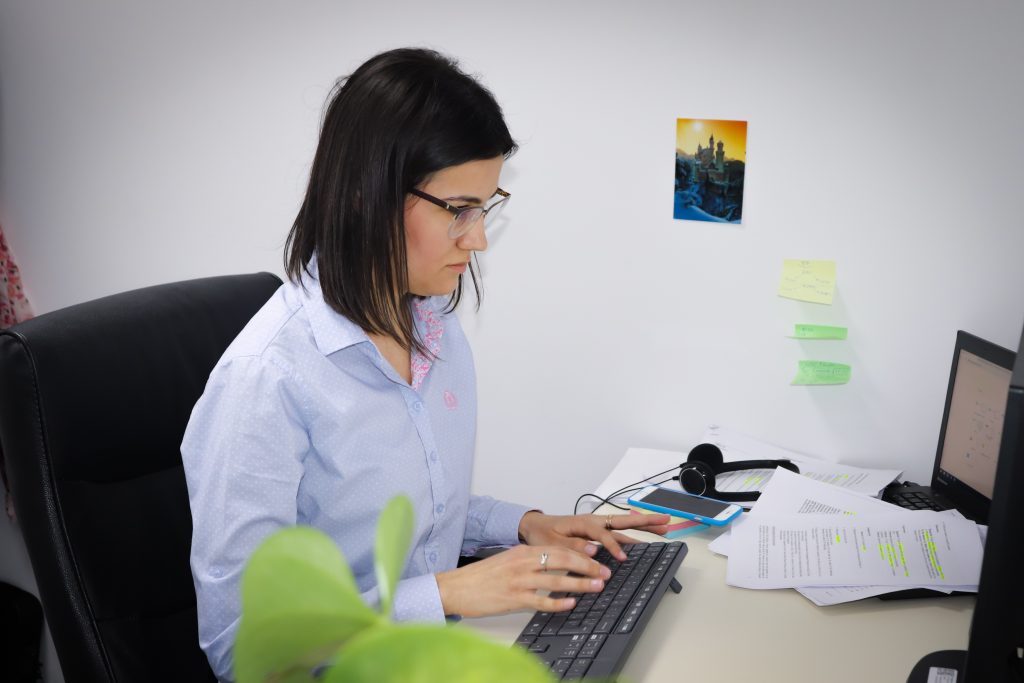 Tatiana Bostan: Communication with different people from various cultures is definitely the best part of my job. Different people, different approach, different jokes….. And yes, some experts are so funny and good at jokes that we can't help sharing them with our colleagues.
Diana Tabora: The moment when you find the best available candidate is pure excitement. The identification process consumes most of your energy but it's the best part of our job.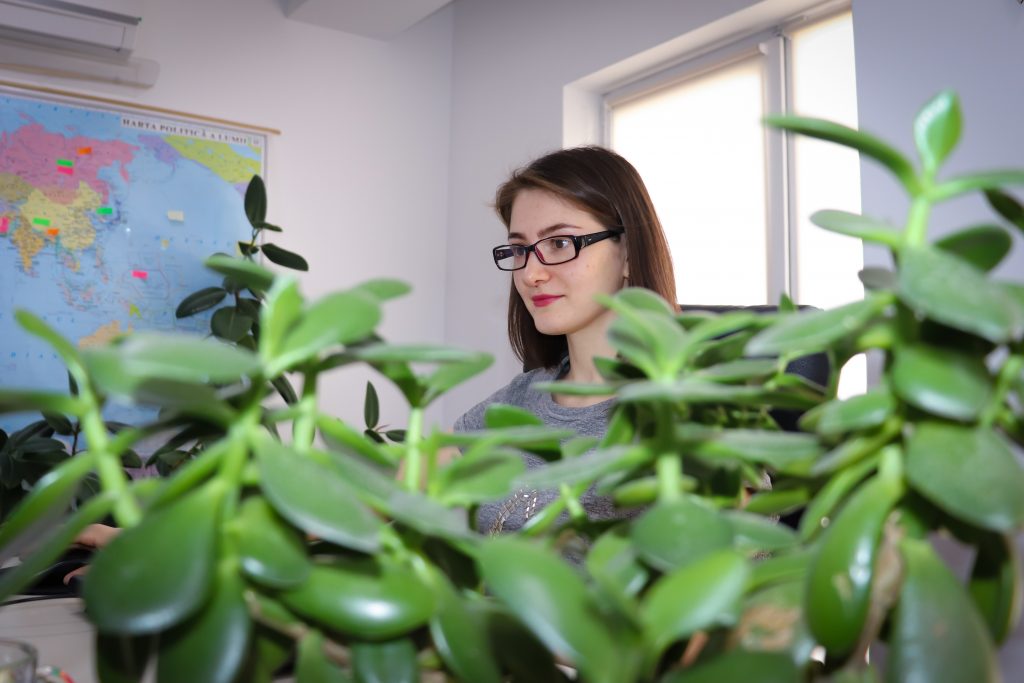 Aliona Russu: I would repeat myself, but I consider that communication and the way we discuss with the people is the most appealing skill. The job of a recruiter is to know how to touch significant and relevant issues for the people he/she gets in touch with. If you are attentive to details and find the right person for a certain job, both you and the client will benefit in the end.
What is the most challenging aspect of your role?
Ștefania Gori: To keep calm when the experts are constantly calling me Mrs. Gorilla instead of Mrs. Gori 😀
Luminița Rusu: Nowadays, competition lies at the bottom of succeeding, no matter the field/area/environment. That is why, the most challenging aspect of my role is finding the most suitable expert (who can be negotiating with the competitors as well) and persuading him to accept our offer, above all the others.
Tatiana Bostan: Working under pressure. We are friends and enemies of deadlines.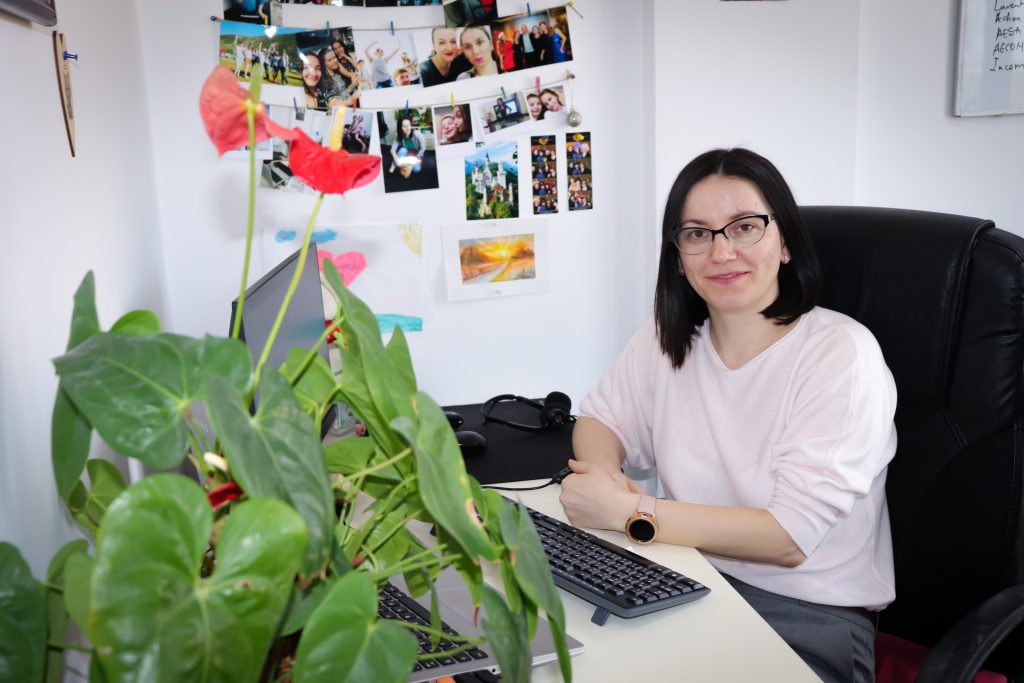 Diana Tabora: The submission day and of course the people we are working with and for. Following the exact same procedure when there are so many exceptions.
Aliona Russu: Usually the peak season with a lot of projects. However, this process is also with benefits: the more projects you have, there will be more chances to have success for the ones you work on. So far, I would say this is a double-faced stress, both negative and positive.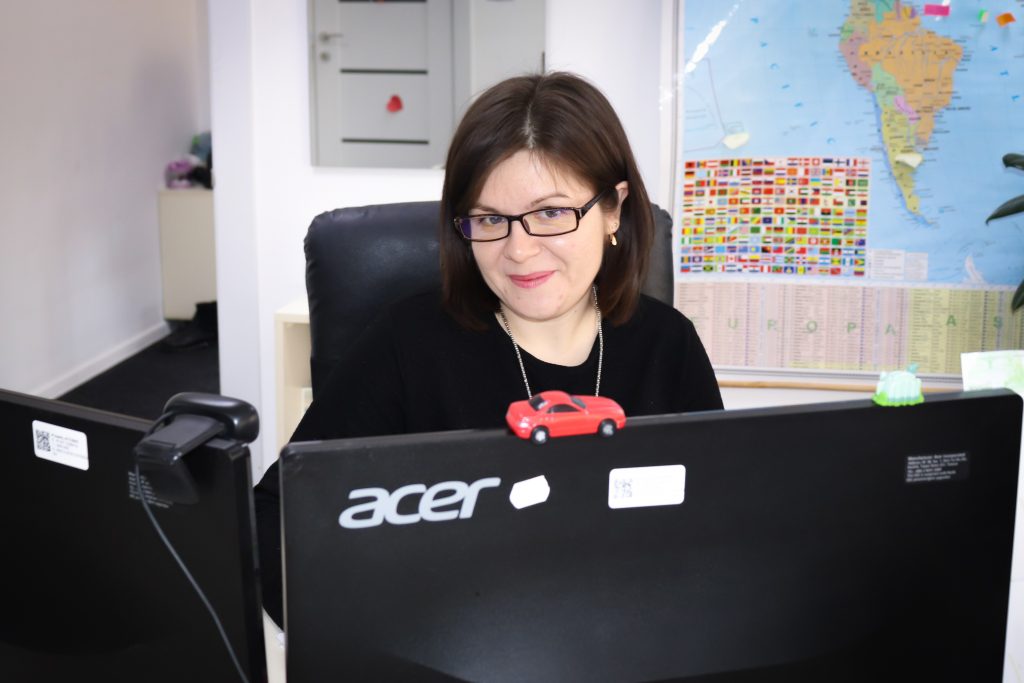 What's the highlight of your career with DevelopmentAid so far?
Ștefania Gori: Won projects with almost all type of donors/ clients we are working with – EU, ETF, EBRD, USAID, NGOs, but I am sure the best is yet to come.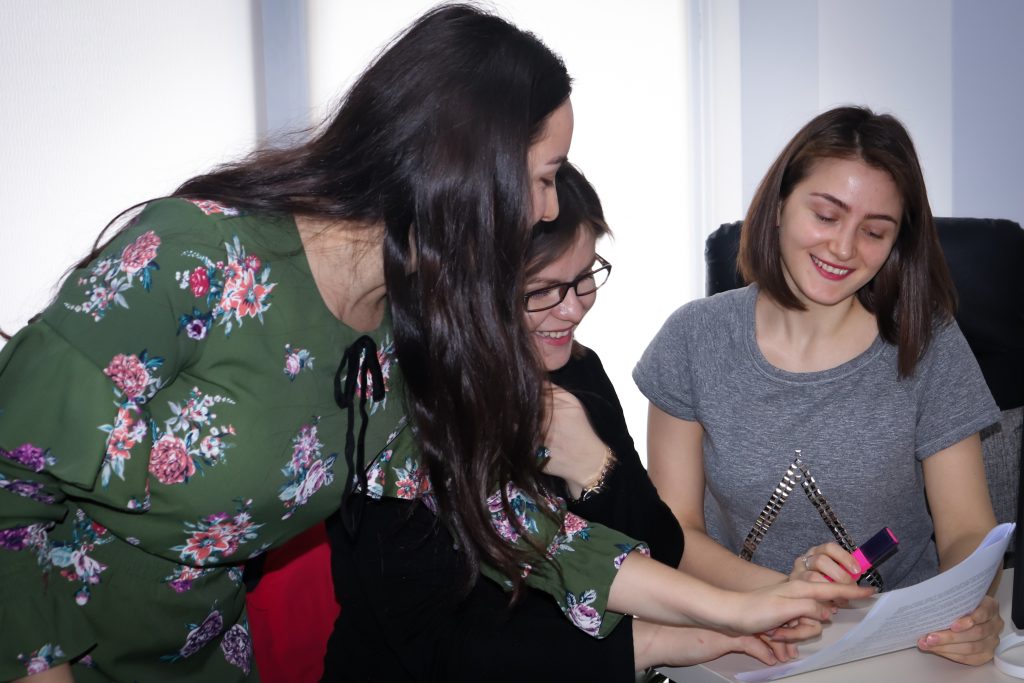 Luminița Rusu: I have been working at Devaid for just 4 months now, that is why there is no highlight I could mention. The best is yet to come.
Tatiana Bostan: That I survived three and a half years…. Joking, of course… Let's say that I am a Senior recruiter and my manager trusts me enough to give me some other interesting tasks that are different from what I used to do.
Diana Tabora: Awarded projects make you feel good; and your pocket "feels" the same at the end of the month:)
Aliona Russu: Two years of real career ascension at DevelopmentAid. Felt, Kept, Ascended!
What advice would you give someone wanting to become a Recruiter for International Projects?
Ștefania Gori: It's not mandatory to have a specific academic background or a particular previous experience to be successful in recruiting. If you are bilingual, enthusiastic and ready to work hard, you're welcome in our gang.
Luminița Rusu: From my point of view, a Recruiter should have patience and empathize a lot with the client. Also, he/she should develop his/her confidence and persuasion skills.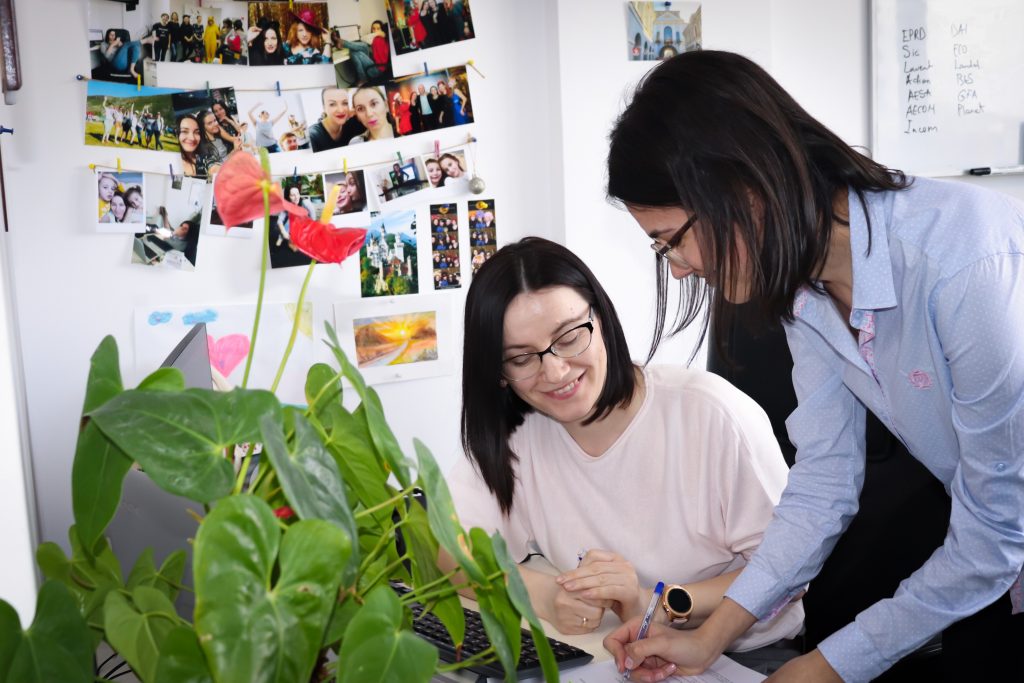 Tatiana Bostan: To be patient and nice to people because these are qualities that are key to every door to success.
Diana Tabora: Just be. Put yourself in this role and work for a couple of months, perhaps you will be surprised to find out that this job is what you were looking for. Whether you choose to stay or not, you have nothing to lose.
Aliona Russu: The best way to predict the future is to create it. So, come and create your future at DevelopmentAid!