Let's talk: Start-ups
We are hosting a meet-up next Monday, June 10, 6 PM. This time we are discussing start-ups with Asetila Köstinger, Entrepreneur, Export Manager, InterCultural Manager and multilingual Public Speaker.  If you want to know what makes a start-up a successful business or if you have a start-up idea yourself and need some advice, come to our meet-up.
Did you know that 95% of startups don't last more than 3 years. Only 5% become successful businesses and support the world economy.  If you want to be in that 5%, come to a free MeetUp organized by DevelopmentAid and find out what you need for a successful startup.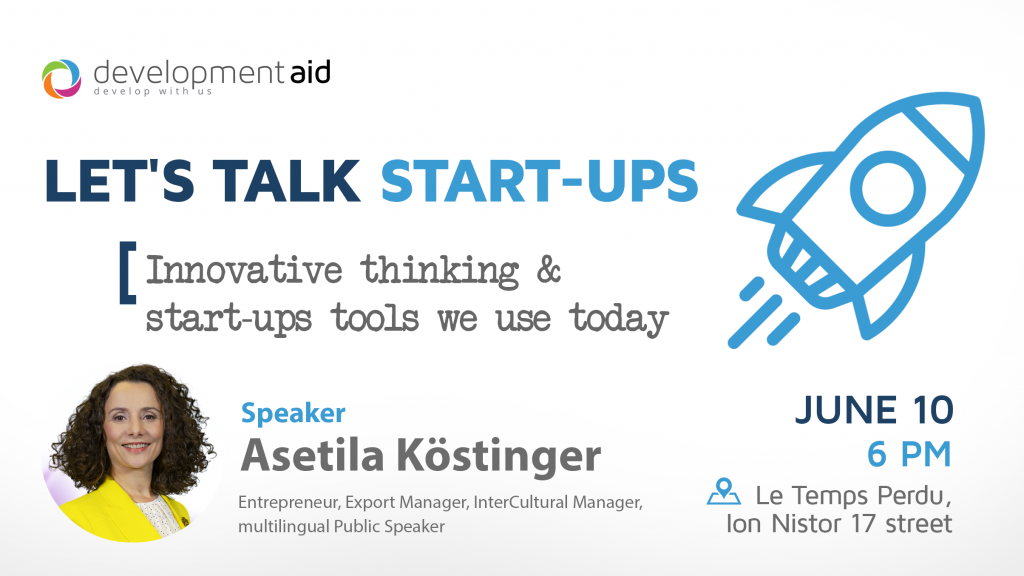 We accommodate based on the "first registered, first seated" principle. Seats are limited, thus make sure to register below. You will receive a confirmation email this Friday (7.06).