Company Tours & Career Workshop
DevelopmentAid is opening its doors to anyone interested in learning more about us. Tuesdays with DevelopmentAid is an opportunity for anyone to take a close look at the company, employees, and what exactly is it that makes us who we are. Visitors will take a small company tour and participate in a career workshop – "The Guide to Getting Your First Job".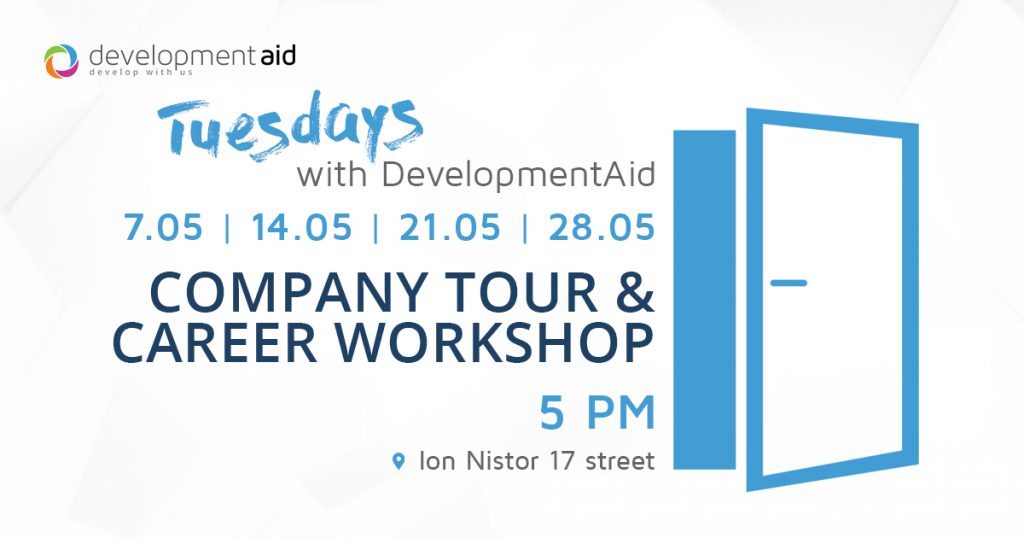 We are welcoming guests on May 7, 14, 21 and 28 , at 5 PM.
To participate, please register below: